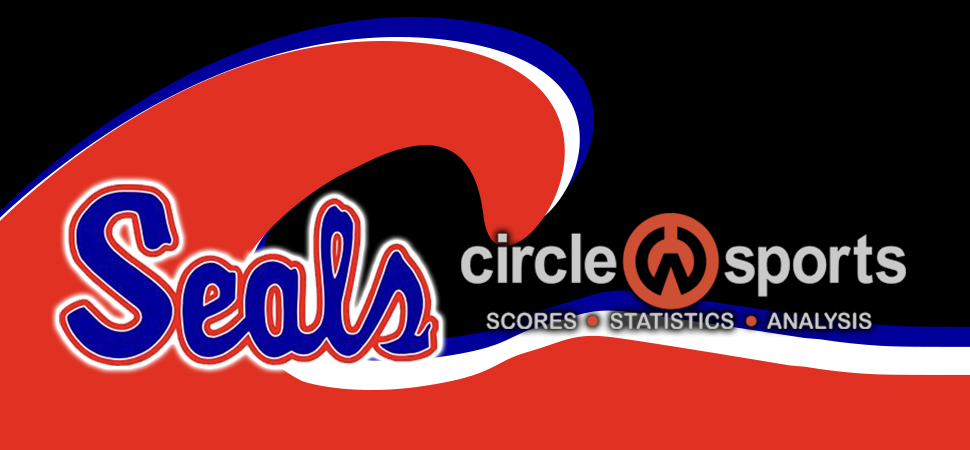 Selinsgrove bounces back with win over Milton
By: Selinsgrove Athletics | Selinsgrove Athletics | January 19, 2023
SELINSGROVE — Tucker Teats won battle of former teammates at 189 pounds, and Selinsgrove won five straight matches after falling behind by a point to knock off Milton, 46-20, in Heartland Athletic Conference-Division I action on Thursday.
The Seals (6-3 overall, 2-2 HAC-I) bounced back from a close loss to rival Shikellamy on Tuesday, thanks to two falls, two forfeits and a decision after Ty Locke's pin at 107 pounds gave Milton a 16-15 lead.
Anthony Snook won by decision at 113 pounds before the Seals picked up bonus points in each of the next four matches to take control of the match.
At 189 pounds, Tucker Teats won his fifth straight match to move to 11-7 on the season, beating Cale Bastian, 4-2.
Landyn Lukens (127), Trent Turner (137), Ethan Miller (172) and Jack Peters (215) all had falls for Selinsgrove.
In addition to Locke, Alex DeLong (145) and Paul Rohland (285) both had pins for the Black Panthers (8-9, 0-4).
---
Selinsgrove 46, Milton 20
152: Sylvan Martin (Sel) maj. dec. Alex Parker, 14-6.
160: Alex Hoffman (Milt) dec. Garrett Paradis, 5-2
172: Ethan Miller (Sel) pinned Aiden Keiser, 3:10
189: Tucker Teats (Sel) dec. Cale Bastian, 4-2
215: Jack Peters (Sel) pinned Trey Locke, 3:47
285: Paul Rohland (Milt) pinned Steven Miller, 3:48
107: Ty Locke (Milt) pinned Mike Zettlemoyer, 2:34
113: Anthony Snook (Sel) dec. Tyler Stokes, 8-4
120: Nathan Martin (Sel) won by forfeit
127: Landyn Lukens (Sel) pinned Tyler Geiswite, 5:09
133: Ryan Harpster (Sel) won by forfeit
139: Trent Turner (Sel) pinned Chase Lytle, 2:39
145: Alex DeHart (M) pinned Matt Snook, :48.