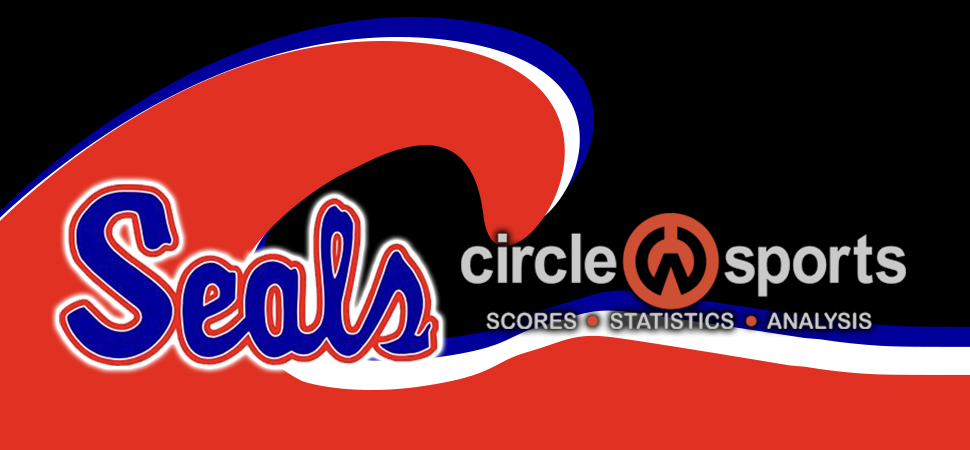 Seals batter rival
By: Selinsgrove Athletics | Selinsgrove Athletics | April 4, 2023
SELINSGROVE — Caleb Hicks, Gannon Steimling and Camden Smith ripped consecutive run-scoring singles to trigger the 10-run rule in the sixth inning of Selinsgrove's 15-5 win over Shikellamy in Heartland Athletic Conference-Division I baseball Tuesday.
The Seals (5-1 overall, 4-1 HAC-I) forged a 9-1 lead after three innings with the help of a three-run homer from Tyler Swineford in the first inning. The Braves (2-3, 1-2) rallied within 9-5 after Brady Wilson and Connor Nickey both clubbed two-run home runs one batter apart in the top of the fifth.
Selinsgrove responded with three runs in the home fifth, with consecutive RBIs from Jacob Anders (double), Josh Domaracki (single) and Andrew Gephart (single). Anders pitched out of a two-on, one-out jam in the sixth to set the stage for the Seals' winning rally.
Swineford allowed five runs (four earned) on seven hits in 4 2/3 innings. He struck out seven and walked none in the win.
---
Selinsgrove 15, Selinsgrove 5 (6 inn.)
Shikellamy;001;040;— 5-7-3
Selinsgrove;405;033;— 15-16-2
Brayden Lytle, Cohen Boyer (3), Mason Deitrich (6) and Mark Culp. Tyler Swineford, Jacob Anders (5) and Gannon Steimling.
WP: Swineford. LP: Lytle.
Shikellamy: Culp 1-for-4, run; Brady Wilson 1-for-3, home run (5th, 1 on), run, 2 RBIs; Lytle 1-for-3, run; Connor Nickey 2-for-3, home run (5th, 1 on), run, 2 RBIs; Deitrich 1-for-3; Ryan Kistner run; Tristan Yarger 1-for-3.
Selinsgrove: Josh Domaracki 1-for-3, run, 2 RBIs; Andrew Gephart 1-for-3, run, RBI; Mason Richter 2 runs; Tyler Swineford 2-for-3, home run (1st, 2 on), run, 3 RBIs; Mark Pastore 1-for-1, 2 runs; Ben Gearhart 1-for-3, double, 3 runs, 2 RBIs; Caleb Hicks 2-for-3, double, 2 runs, 2 RBIs; Ryan Gavason run; Steimling 3-for-3, run, RBI; Camden Smith 1-for-1, RBI; Anders 3-for-3, double, run, 2 RBIs.