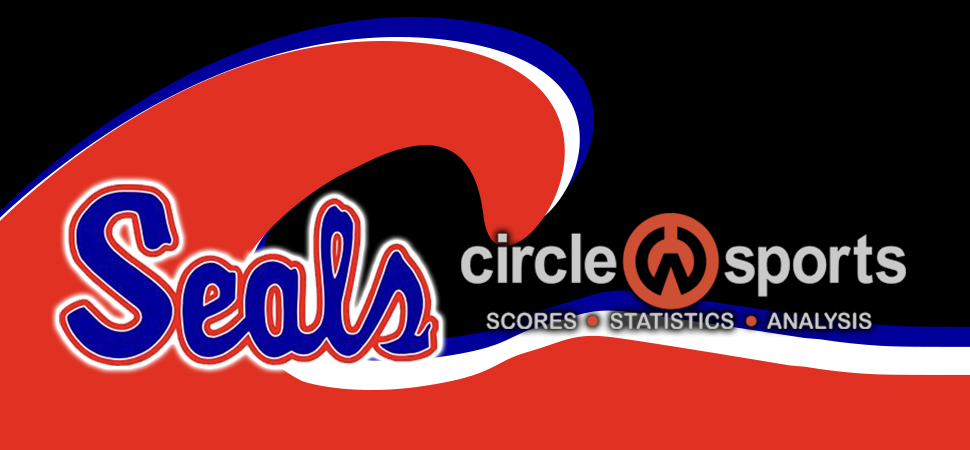 Gearhart's arm, Seals bats lead to win over Williamsport
By: Selinsgrove Athletics | Selinsgrove Athletics | April 17, 2023
WILLIAMSPORT — Ben Gearhart limited Williamsport to one run on six hits for 6 2/3 innings, and Selinsgrove pulled away with seven runs over the last three innings in a 9-1 Heartland Athletic Conference-Division I victory.
The Seals (6-2 overall, 5-1 HAC-I) led 2-1 after four innings before scoring three in the fifth and four in the seventh. Caleb Hicks and Mason Richter (2 RBIs) had run-scoring hits in the fifth. Tyler Swineford's RBI-double and a two-run hit by Tucker Teats highlighted the seventh.
Gearhart struck out six Millionaires (5-2, 3-1), throwing strikes on 61 of his 103 pitches.
---
Selinsgrove 9, Williamsport 1
Selinsgrove;011;030;4 — 9-9-2
Williamsport;010;000;0 — 1-6-3
Ben Gearhart, Tyler Swineford (7) and Gannon Steimling. Griffin Vollman, Caleb Fausnaught (5) and Adam Aldenderfer.
WP: Gearhart. LP: Vollman.
Selinsgrove: Caleb Hicks 1-for-4, run, RBI; Mason Richter 1-for-4, run, 2 RBIs; Tyler Swineford 3-for-4, double, 2 runs, RBI; Andrew Gephart 2-for-4, run; Steimling 1-for-3; Josh Domaracki RBI; Tucker Teats 1-for-3, run, 2 RBIs.
Williamsport: Deacon Brown 2-for-3, double; Cayden Robertson 1-for-3, run; Aldenderfer 2-for-3, RBI.