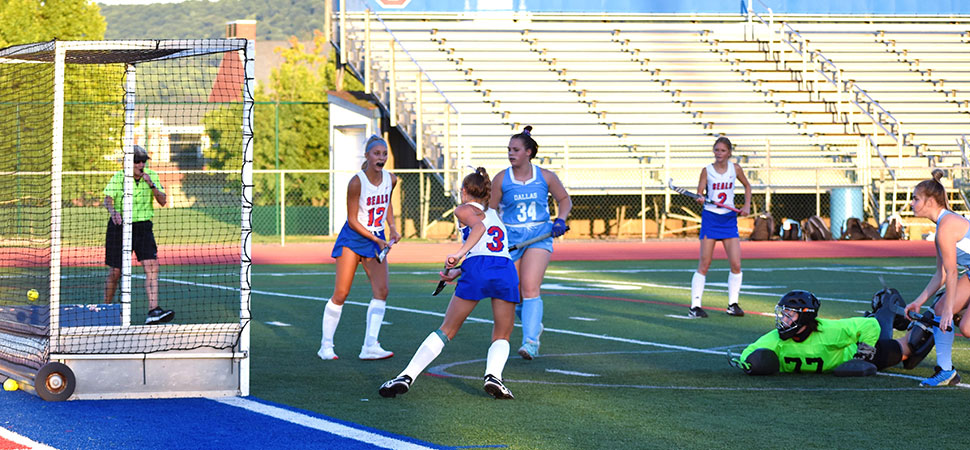 Selinsgrove wins opener on two first-quarter goals
By: Selinsgrove Athletics | Selinsgrove Athletics | August 31, 2022
SELINSGROVE — Allison Bucher and Cassidy Kibler scored first-half goals to carry Selinsgrove to a nonleague win in its season opener.
The Seals led on Bucher's goal three minutes in, which was assisted by Alexis Freed. Kibler made it 2-0 with 93 seconds left in the period with help from Alison Beddall.
Emily Gelnett made three saves for the Seals (1-0), allowing only a third-quarter goal.
---
Selinsgrove 2, Dallas 1
First quarter
S-Allison Bucher (Alexis Freed), 12:05; S-Cassidy Kibler (Alison Beddall), 1:33.
Third quarter
D-Jordan Bond (Walsh), 2:59.
Shots: S 10-4. Corners: S 9-4. Saves: Dallas 8 (Davyn Bonvie); Selinsgrove 3 (Emily Gelnett).
JV score: Selinsgrove 2-0. Goal scorers: Lynley Burke (Abby Raymond); Taylor Fry (Kaydence Feese).