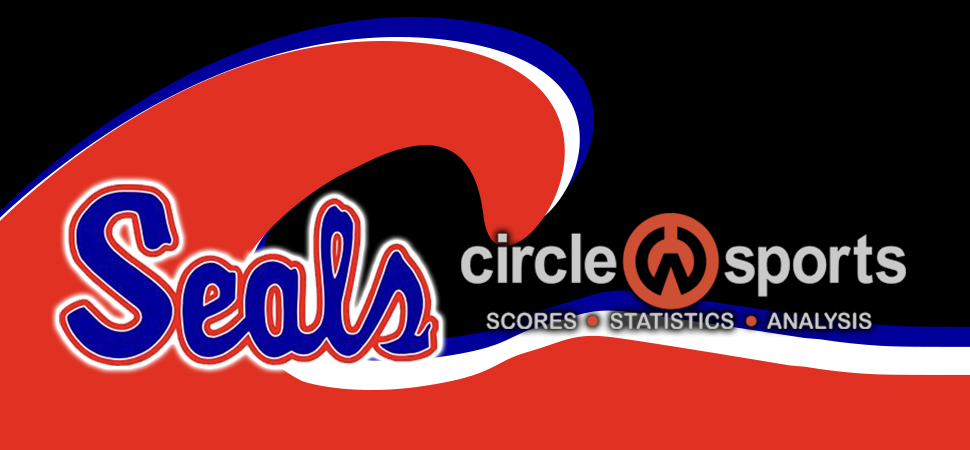 Selinsgrove splits in Altoona
By: Selinsgrove Athletics | Selinsgrove Athletics | April 29, 2022
ALTOONA - A one-out rally in the top of the seventh inning helped Altoona break a tie, and send Selinsgrove to its first loss of the season, 6-4, in a Curve Classic semifinal game.
The Seals dominated Hollidaysburg, 8-1, behind Teague Hoover in the consolation game of the eight-team three-day tournament held at Peoples Natural Gas FIeld, home of the Pittsburgh Pirates Double-A affilate, the Altoona Curve.
Hoover, Tyler Swinford, Josh Domaracki and Jacob Anders each knocked in runs for Selinsgrove (11-1) in the opener.
In the consolation game, Hoover pitched two-hit ball for five innings, allowing an unearned run, and went 3-for-3 at the plate with a pair of triples, and two runs scored.
18th ANNUAL CURVE CLASSIC
at Peoples Natural Gas Field, Altoona
Quarterfinal
Altoona 6, Selinsgrove 4
Altoona 000 040 2 - 5-9-2
Selinsgrove 002 011 0 - 4-9-2
Evan Alwine, Aidan Steinburgh (6) and Sean Bettey. Tyler Swineford, Teague Hoover (5), Ryan Reich (7) and Gannon Steimling.
WP: Steinburgh; LP: Reich.
Altoona: Matt Moyer 2-for-3, run; Steinburgh 2-for-4, double, 2 runs; Lucas Muffie 2-for-4, double, 3 RBIs.
Selinsgrove: Hoover 2-for-4, 2 runs, RBI; Domaracki 2-for-4, RBI; Mason Richter, 3-for-4, triple, run.
Consolation game
Selinsgrove 8, Hollidaysburg 1
Hollidaysburg 000 010 0 - 1-3-3
Selinsgrove 014 102 x - 8-7-2
Carson Kratzer, Brady Hibbs (4), Ben Staplefield (6) and Nate Anderson. Hoover, Domaracki (6) and Caleb Hicks.
WP: Hoover; LP: Kratzer.
Selinsgrove: Richter, double, run; Hoover, 3-for-3, 2 triples, 3 runs, RBI; Jacob Anderson, triple, run, 2 RBIs.