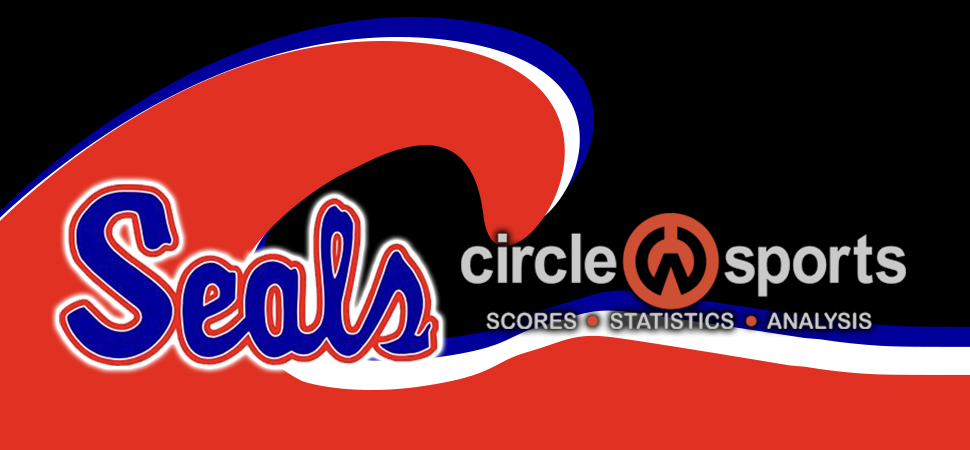 Selinsgrove rallies in 7th to beat Montoursville
By: Selinsgrove Athletics | Selinsgrove Athletics | April 20, 2022
SELINSGROVE - Caleb Hicks singled with two outs in the bottom of the seventh inning to lift Selinsgrove to a 5-4 win over Montoursville in Heartland Athletic Conference-Division I baseball.
The HAC-I matchup was originally slated to be played in Montoursville before the early week snow and resulting conditions caused the teams to switch sites. The Seals will now travel to Montoursville game on May 11.
The Warriors (3-2 overall, 2-2 HAC-II) led 1-0 after a two-error inning by the Seals in the second, then tied the game at 2 in the fifth with the aid of two more errors.
Montoursville's Grayson Rinker hit a go-ahead, two-run homer in the sixth, and he relieved starter AJ Llorente with two on base in the home seventh. Rinker's first pitch was ripped by Seals leadoff batter Tucker Teats into a double play that left Selinsgrove (7-0, 5-0) with one runner on second base and two outs.
"It was easy to give up there, but we somehow found a way," said Seals junior Tyler Swineford. "We didn't deserve to win that game, but we somehow did."
The home seventh began with a walk to Ryan Reich, and the last of Ben Gearhart's three singles out of the nine-hole, an infield nubber that brought an end to Llorente's outing at 95 pitches. The Louisburg (N.C.) Junior College-bound righty struck out 11, walked four and allowed three runs on five hits in six-plus innings.
Teats, who sent Montoursville outfielder Nick Reeder through a gate in straightaway center to catch a long drive in the first inning, grounded sharply to third base for a 5-3 double play. Gearhart ultimately moved to third base on a wild pitch as Josh Domaracki worked a full-count walk. That brought up Hoover.
Hoover, who has pledged to play at Indiana (Pa.), lined a 2-1 pitch to center for a single that scored Gearhart and made it 4-3. Swineford followed with a hot shot into the shortstop hole that UConn recruit Maddix Dalena back-handed before bouncing a throw past first base to plate the tying run. The Warriors then elected to intentionally walk Gannon Steimling and fill the bases.

Hicks entered the game as a pinch-hitter with two outs in the home sixth, and he took a four-pitch pass from Llorente. It wasn't the best prep for his seventh-inning at-bat — four pitches out of the zone from a different pitcher in a no-stress situation — but it was better than going to the plate cold off the bench.
Rinker followed ball one with consecutive strikes, then came inside with a fastball that Hicks lashed to the right side. When he saw the ball kick away from the fielder, Hicks made the turn at first base with Hoover quickly closing ground from behind to celebrate with their teammates.
SELINSGROVE 5, MONTOURSVILLE 4
Montoursville;010;012;0 — 4-2-2
Selinsgrove;002;000;3 — 5-7-4
Winning run scored with 2 outs
AJ Llorente, Grayson Rinker (7) and Cael Frame. Tyler Swineford, Ryan Reich (6) and Gannon Steimling.
WP: Reich. LP: Rinker.
Montoursville: Nick Reeder 1-for-4; Rinker 1-for-3, home run (6th, 1 on), 2 RBIs.
Selinsgrove: Tucker Teats 1-for-4, RBI; Teague Hoover 1-for-3, run, RBI; Caleb Hicks 1-for-1, RBI; Reich 1-for-2, run; Ben Gearhart 3-for-3, 2 runs, RBI.