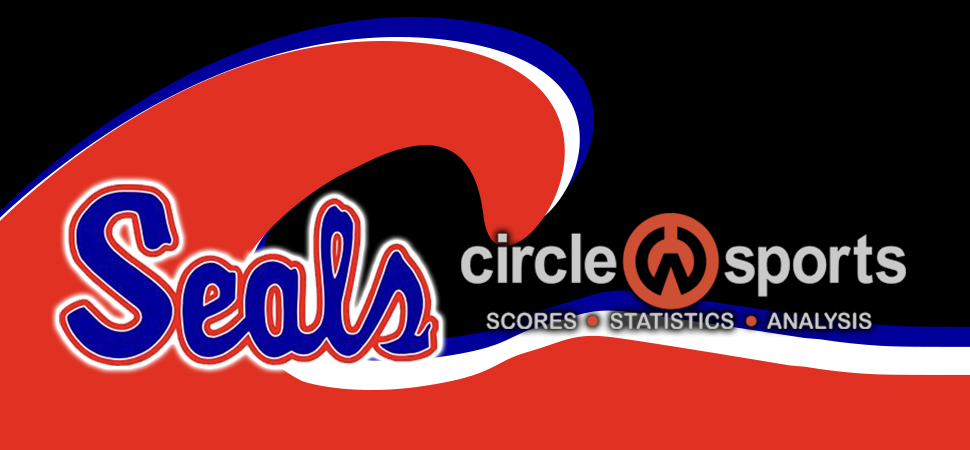 Selinsgrove pounds rival for third straight year
By: Selinsgrove Athletics | Selinsgrove Athletics | January 13, 2022
SUNBURY - It took Selinsgrove41 years to beat Shikellamy in wrestling.
The Seals liked it so much, they've done it three times in row, now.
Keyed by a huge pin by freshman Ethan Miller over state-ranked Gage Wolfe at 189 pounds, Selinsgrove rolled to a 50-17 win over the Braves at Phil Lockcuff Gymnasium.
Miller trailed Wolfe in the third period, and had been thrown around a bit by the older wrestler. Ethan Miller caught Wolfe, put him right to his back, and picked up the fall in 4:40.
The Seals (8-0) had the match clinched before Shikellamy picked up its first win at 113 pounds in the meet that started at 152 pounds.
Leo Martinez (120), Ryan Gavason (126), Ethan Miller (189), Tucker Teats (215) and Steven Miller (285) all had pins for the Seals. Miller, Teats and Miller all bumped up a weight for the Seals in the match.
The other big win for Selinsgrove came at 160 pounds where Josiah Foss beat Coltyn Sempko, 11-6. Foss had lost all three matches previously to Sempko.
Selinsgrove 50, Shikellamy 17
152: Aiden Gaugler (Sel) tech. fall Caleb Yoder, 17-2, 3:39; 160: Josiah Foss (Sel) dec. Coltyn Sempko, 11-6; 172: Sylvan Martin (Sel) dec. Matt Shaffer, 8-3; 189: Ethan Miller (Sel) pinned Gage Wolfe, 4:40; 215: Tucker Teats (Sel) pinned Mason Rebuck, 3:10; 285: Steven Miller (Sel) pinned Blake VanKirk, 1:10; 106: Les McCormick (Sel) won by forfeit; 113: Alex Reed (Shik) pinned Nathan Martin, 3:15; 120: Leo Martinez (Sel) pinned Eben Kisner, 1:18; 126: Ryan Gavason (Sel) pinned Blaise Souder, 3:23; 132: Isaac McGregor (Shik) pinned Tom Strouse, 0:38; 138: C.J. Keener (Shik) pinned Trent Turner, 4:45; 145: Garrett Paradis (Sel) dec. Connor Wetzel, 6-3.
Note: One team point was deducted at 138 for unsportsmanlike conduct.