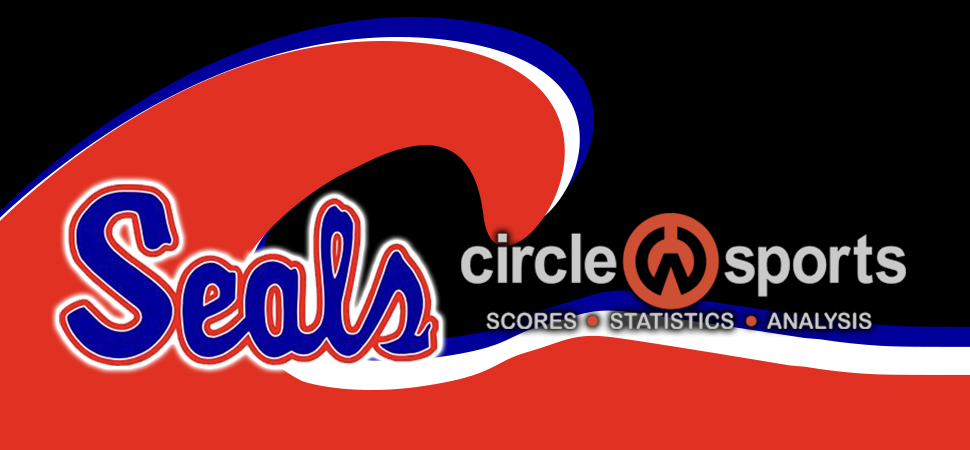 Seals stay undefeated by beating Danville
By: Selinsgrove Athletics | Selinsgrove Athletics | April 11, 2022
SELINSGROVE - Teague Hoover struck out 10 in four innings, and Selinsgrove scored five runs in the second inning as the Seals beat Danville, 11-2, in HAC-I baseball action.
In a five-run second inning, however, Tyler Swineford worked a leadoff walk and Gannon Steimling was hit by a pitch ahead of an RBI single by Jacob Anders and a two-run Andrew Gephart double. A dropped flyball to right field allowed Gephart to score, and Selinsgrove made it 5-0 by scoring on the back end of a delayed double-steal.
The Seals' third and fifth innings played out similarly, with errors and hit batsman setting the table for run-producers. Ryan Reich fouled a series of four, two-strike pitches before rifling an RBI single to left field in the third as the lead grew to 7-0. Tucker Teats and Hoover then rapped run-scoring hits in the fifth, with Hoover smoking a ground-rule double to right-center for a 9-0 lead.
SELINSGROVE 11, DANVILLE 2
Selinsgrove;052;021;1 — 11-13-5
Danville;000;020;0 — 2-4-3
Teague Hoover, Tyler Swineford (5), Jacob Anders (7) and Gannon Steimling. Carl Price, Ethan Arbo (3), Conner Geise (6) and Mason Raup, Jack Gibson (7).
WP: Hoover. LP: Price.
Selinsgrove: Tucker Teats 1-for-4, run, RBI; Josh Domaracki 1-for-3; Hoover 4-for-5, 2 doubles, 2 RBIs; Steimling 1-for-3; Anders 2-for-3, double, 2 runs, RBI; Mason Richter 1-for-1, triple, RBI; Andrew Gephart 1-for-2, double, 2 runs, RBI; Ryan Reich 2-for-3, 2 runs, RBI.
Danville: Raup 2-for-3, 2 RBIs; Connor Kozick 1-for-1, run; Cole Duffy 1-for-3, run.