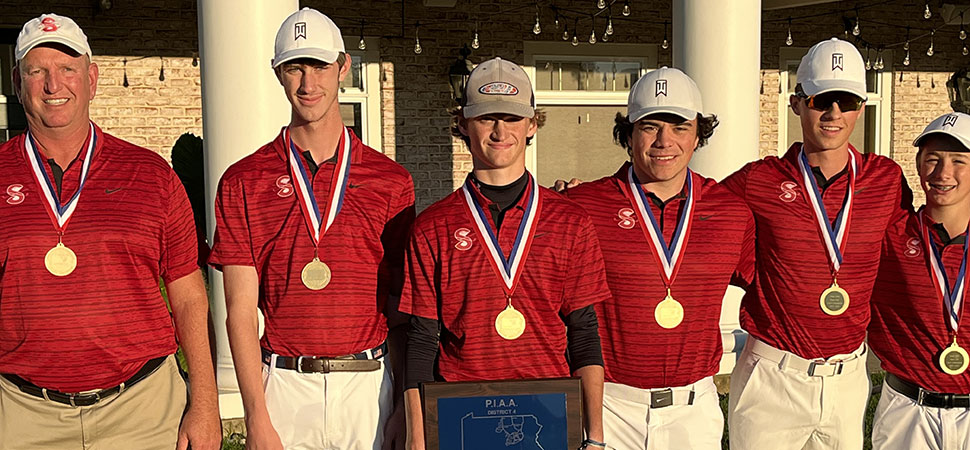 Seals Golfers Capture D4 AAA Title
By: Selinsgrove Athletics | Selinsgrove Athletics | September 30, 2022 | Photo courtesy PIAA District IV
Yesterday at the Williamsport Country Club, the Selinsgrove Golf Team captured their second consecutive PIAA District IV Class AAA Golf Championship.
The team finished 9 strokes ahead of Athens (369), shooting a 358 to bring home the gold. Jersey Shore (374) finished 3rd and Milton (395) finished 4th.
The Seals had three teammates finish in the top 10 on the afternoon. Sam Wetmiller finished 1st overall with a round of 75, which included a birdie and 13 pars. Mikey Felty was 3rd overall with an 86 and Gannon Steimling finished 9th with a round of 93.
McAlister DeFazio (104) and Conner Andretta (112) were 18th, and 19th, respectively.