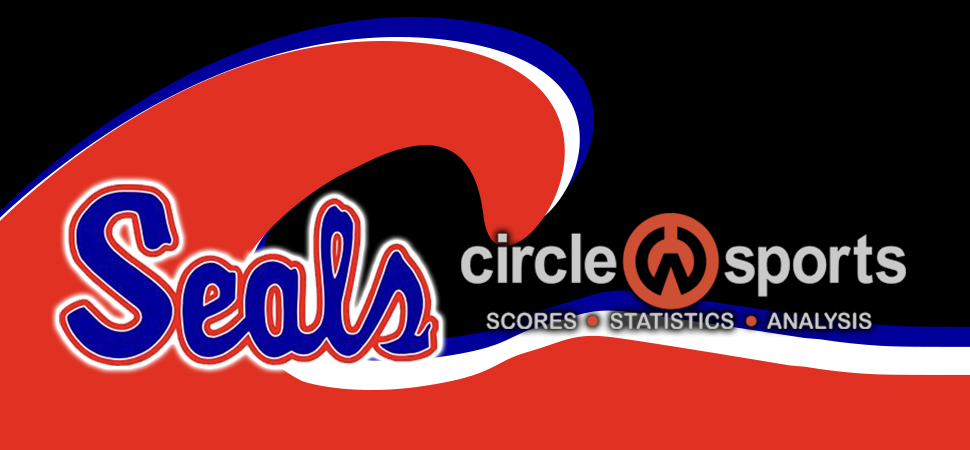 Shikellamy rallies to beat Selinsgrove
By: Selinsgrove Athletics | Selinsgrove Athletics | May 11, 2021
SUNBURY - Despite just three hits, Shikellamy scored three runs in the bottom of the sixth inning to rally for a 4-3 victory over Selinsgrove in Heartland Athletic Conference-Division I action.
The Braves had just two hits through five innings, but they rallied with three walks, one hit and one error in the sixth, scoring on each of two wild pitches and a passed ball.
Davis Marshall worked 1-2-3 seventh inning to pick up the saves for Shikellamy (11-3 overall, 10-2 HAC-I).
Tyler Swineford led the Seals (11-5, 9-4) offense with 2 RBIs.


SHIKELLAMY 4, SELINSGROVE 3
Selinsgrove;020;010;0 — 3-8-1
Shikellamy;001;003;x — 4-3-2
Ryan Reich, Carter Horten (6) and Ryan Aument. Mason Deitrich, Davis Marshall and Drew Balestrini.
WP: Deitrich. LP: Reich. S: Marshall.
Selinsgrove: Nate Schon 1-for-4; Tyler Swineford 2-for-3, home run (2nd, solo), run, 2 RBIs; R. Aument 1-for-3; Randy Richter 1-for-3; Gannon Steimling 1-for-3, run; Nate Aument 1-for-3; Tucker Teats 1-for-3.
Shikellamy: Balestrini 1-for-2, triple, 2 runs; Blaise Wiest RBI; Duncan Weir run; Connor Fitzgerald 2-for-3, run.