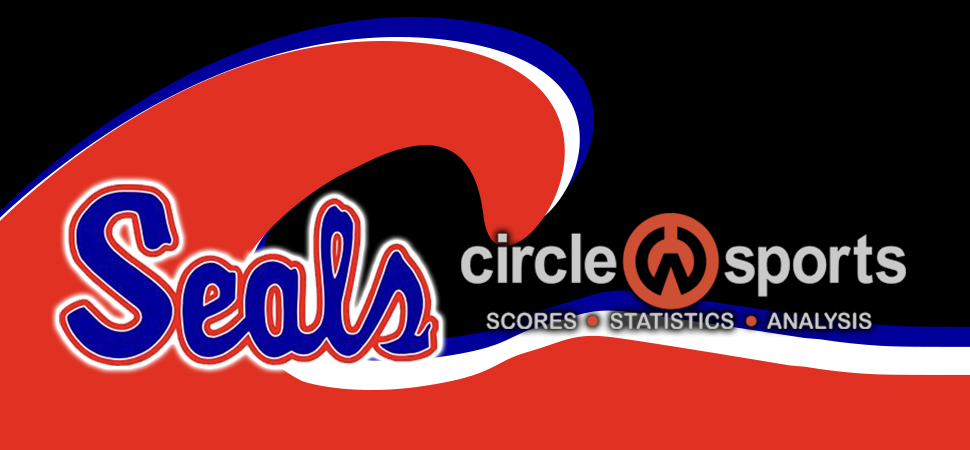 Selinsgrove wins two of three in opening quad meet at Lewisburg
By: Selinsgrove Athletics | Selinsgrove Athletics | September 7, 2021
LEWISBURG - Shaela Kruskie won the race, but Lewisburg took the five spots as the Seals fell to the Green Dragons, 20-43.
The Seals knocked off Loyalsock and Southern Columbia by the score of 15-50.
Kruskie finished the race in 20:09, beating the second-place finisher Katie Moncavage of Southern Columbia, who finished in 20:53. Maryrose Molina Shuman (26:40), Madison Miller (31:57), Julia Kline (40:52) and Vanessa Slavishak (44:02) also scored for the Seals.
Lewisburg 20, Selinsgrove 43
Lewisburg 15, Southern Columbia 50
Lewisburg 15, Loyalsock 50
Selinsgrove 15, Southern Columbia 50
Selinsgrove 15, Loyalsock 50
Southern Columbia vs. Loyalsock
1. Shaela Kruskie (Sel) 20:09; 2. Katie Moncavage (SC) 20:53; 3. Maggie Daly (Lew) 21:39; 4. Alanna Jacob (Lew) 22:01; 5. Olivia Beattie (Lew) 22:26; 6. Kyra Binney (Lew) 22:58; 7. Jenna Binney (Lew) 23:23; 8. Grace Evans (Lew) 23:35; 9. Heather Cecco (SC) 23:36; 10. Samantha Wakeman (Lew) 24:15; 11. Haley Conner (SC) 24:42; 12. Isabelle Kim (Lew) 24:56; 13. Asha Hohmuth (Lew) 25:32; 14. Gabriella Rosenberg (Lew) 25:34; 15. Laura Tranquillo (Lew) 25:51; 16. Emma Freeman (Lew) 26:36; 17. Maryrose Molina Shuman (Sel) 26:40; 18. Ariana Garcia Easton (Lew) 27:05; 19. Miriam Vollmayr Lee (Lew) 27:15; 20. Nia Young (Lew) 27:35; 21. Anaya Davis (Lew) 29:08; 22. Julia Breon (Loy) 29:21; 23. Summer Evans (Lew) 29:26; 24. Kiran Bedi (Lew) 30:42; 25. Meghan Alvarez (Loy) 31:23; 26. Madison Miller (Sel) 31:57; 27. Katherine Cheville (Lew) 33:14; 28. Julia Kline (Sel) 40:52; 29. Vanessa Slavishak (Sel) 44:02