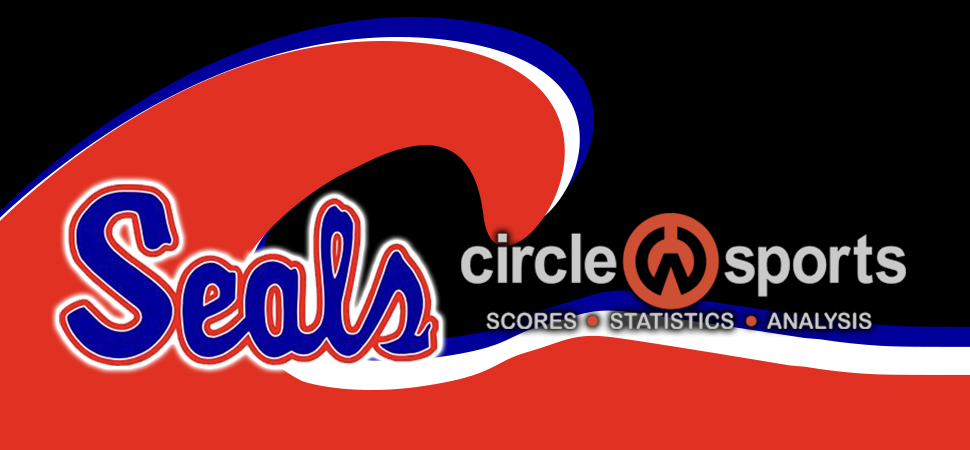 Selinsgrove routs rival Shikellamy
By: Selinsgrove Athletics | Selinsgrove Athletics | October 1, 2021
SELINSGROVE - Tucker Teats scored three touchdowns, and the Seals scored two touchdowns in a 14-second span of the third quarter to break open the game in a 40-0 win over Shikellamy for Selinsgrove's fourth straight victory.

Selinsgrove (4-2 overall, 2-1 HAC-I) scored on its first possession, capped by Teats 10-yard TD run to take a 7-0 lead. They added another first-half score when Nate Aument was Johnny-on-the-Spot for the Seals. Steven Miller caught a short pass, and was ping-ponging off Braves defenders in the red zone. Miller fumbled on the 10, but Aument picked up the fumble, and scored for a 14-0 advantage.
The Seals broke the game open to start the second half. Selinsgrove scored on its first drive of the third quarter, a 59-yard TD run by Brandon Hile. On the ensuing kickoff, Teats ripped the ball out of the returners hands, and returned the fumble 48 yards to give Selinsgrove a 27-0 lead early in the third quarter.
That would all the dominate Seals defense needed. Hile led the way defensively with 10 tackles, including four for a loss. Hile had two quarterback sacks in the victory. Corey Rumberger had a team-high 14 tackles, while Teague Hoover had 10 tackles. Spencer George also had a sack for Selinsgrove.
The Seals would score two more touchdowns in the second half. Logan Othoudt and Teats each had touchdown runs.
SELINSGROVE 40, SHIKELLAMY 0
Shikellamy (1-5);0;0;0;0 — 0
Selinsgrove (4-2);7;7;19;7 — 40
SCORING SUMMARY
First quarter
Sel-Tucker Teats 10 run (Carter Young kick)
Second quarter
Sel-Nate Aument 7 fumble recovery (Young kick),
Third quarter
Sel-Brandon Hile 59 run (kick blocked)
Sel-Teats 48 fumble recovery (Young kick)
Sel-Logan Othoudt 11 run (kick missed)
Fourth quarter
Sel-Teats 18 run (Young kick)
TEAM STATISTICS
;Shik;Sel
First downs;7;11
Rushes-yards;44-71;28-170
Passing;6-12-0;8-12-0
Passing yards;31;137
Penalties-yards;4-35;7-60
Fumbles-lost;3-3;1-0
INDIVIDUAL STATISTICS
RUSHING — Shikellamy: Gage Wolfe 10-41; Coltyn Sempko 10-30; Isaac Shaffer-Neitz 7-33; Braydon Wertman 4-(-12); TEAM 4-(-11); Rayshawn Martin 3-14; John Peiffer 3-(-26); Elijah Fernandez 2-6; Kaden Hoffman 1-(-4). Selinsgrove: Tucker Teats 12-73, 2 TDs; Mark Pastore 4-(-9); Steven Miller 3-11; Philip Gesumaria 3-5; Brandon Hile 2-59, TD; Corey Rumberger 2-18; Logan Othoudt 1-11, TD; Derek Holtzapple 1-2.
PASSING — Shikellamy: Wertman 6-9-0, 31 yards; Lucas Wetzel 1-4-0, 2 yards. Selinsgrove: Pastore 8-12-0, 137 yards.
RECEIVING — Shikellamy: Sempko 3-9; Peiffer 1-9; Hoffman 1-8; Shaffer-Neitz 1-5. Selinsgrove: Nate Aument 4-48; Miller 2-43; Hile 1-32; Teats 1-14.