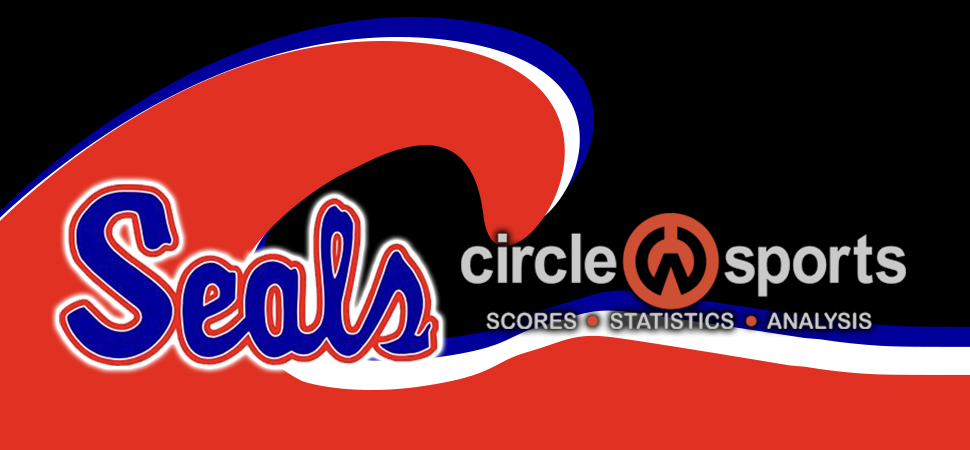 Selinsgrove rolls over Berwick
By: Selinsgrove Athletics | Selinsgrove Athletics | September 17, 2021
SELINSGROVE - Two weeks ago, Selinsgrove fans were wondering if the Seals would have enough offense to compete this season.
Now, they are wondering if Selinsgrove can stopped.
FIve of the six Selinsgrove touchdowns against Berwick covered 45 yards or longer; Teague Hoover returned two punts for touchdowns; Brandon Hile and Tucker Teats each topped 100 yards rushing, and the Seals rolled to a 42-14 win over Berwick at Harold L. Bolig Memorial Stadium.
Hile got Selinsgrove on the board first with an 81-yard TD run, before Hoover made it 14-0 after one quarter when he ripped off a 46-yard punt return.
Teats added a 64-yard TD run, and Nate Aument caught his first of two touchdown pass in the third quarter as Selinsgrove opened up a 28-0 lead. Berwick would cut the lead to 28-7, Hoover returned a punt 74 yards to make 35-7.
Berwick would get another touchdown, before Aument capped the scoring with a 61-yard touchdown pass from Mark Pastore.
The Seals also had another long touchdown taken off the board after Teats returned a punt for touchdown, the second time in as many weeks the sophomore had a TD return nullified by a penalty.
SELINSGROVE 42, BERWICK 14
Berwick (1-3);0;0;7;7 — 14
Selinsgrove (2-2);14;7;7;14 — 42
SCORING SUMMARY
First quarter
S-Brandon Hile 81 run (Carter Young kick)
S-Teague Hoover 46 punt return (Young kick)
Second quarter
S-Tucker Teats 64 run (Young kick)
Third quarter
S-Nate Aument 25 pass from Mark Pastore (Young kick)
B-Spencer Kishbaugh 30 pass from Matt Lonczynski (Brendan Hinkle kick)
Fourth quarter
S-Hoover 74 punt return (Young kick)
B-Tahsjee Taylor 19 pass from Lonczynski (Hinkle kick)
S-Aument 61 pass from Pastore (Young kick)
TEAM STATISTICS
;S;B
First downs;12;14
Rushes-yards;35-268;28-88
Passing;4-5-0;12-31-1
Passing yards;101;159
Penalties-yards;8-65;6-49
Fumbles-lost;1-1;1-0
INDIVIDUAL STATISTICS
RUSHING — Selinsgrove: Brandon Hile 9-111, TD; Tucker Teats 8-122, TD; Mark Pastore 4-(-23); Ethan Miller 3-25; Corey Rumberger 3-16; TEAM 3-(-6); Logan Othoudt 2-9; Philip Gesumaria 1-11; Derek Holtzapple 1-3; Nate Aument 1-(-10). Berwick: Aiden Mason 17-71; Ben Knorr 4-20; Matt Lonczynski 4-(-4); Ryan Bankes 2-4; TEAM 1-(-3).
PASSING — Selinsgrove: Pastore 4-5-0, 101 yards, 2 TDs. Berwick: Lonczynski 12-29-1, 159 yards, 2 TDs; Knorr 0-2-0.
RECEIVING — Selinsgrove: Aument 2-86, 2 TDs; Gavin Bastian 2-15. Berwick: Kishbaugh 3-75, TD; Rowan Slabinski 3-27; Dray Wilk 3-26; Taylor,1-19, TD; Mason 1-3; Knorr 1-(-1).