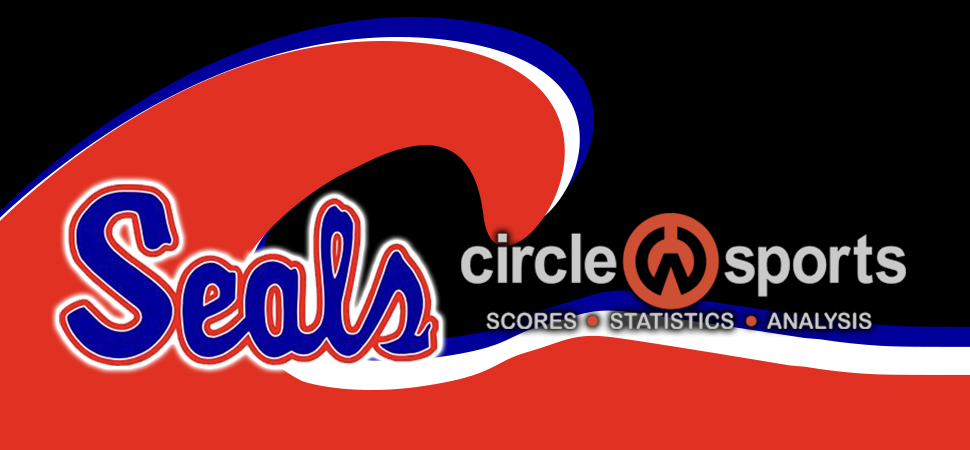 Selinsgrove offense breaks out in second half of win over Muhls
By: Selinsgrove Athletics | Selinsgrove Athletics | September 24, 2021
READING — Selinsgrove managed just a score in the opening half against Muhlenberg in a nonleague football game.
Normally it wouldn't be cause for concern, but the Muhls had dropped their last 21 contests, but used ball control to stay in the game.
However, Mark Pastore threw two third-quarter touchdown passes to freshman Gavin Bastian, and the Seals gave coach Derek Hicks his 50th career victory, a 20-3, decision over Muhlenberg.
Tucker Teats ripped off a 51-yard TD run in the opening quarter to cap a 99-yard drive with 2:33 left in the first quarter to account for the only scoring in the first half.
Selinsgrove added to its lead early in the third quarter. On a fourth-and-20, Pastore found Bastian for a 29-yard TD with 8:17 left in the third quarter for a 13-0 lead.
The two later hooked up for a 68-yard TD pass to give the Seals a 20-0 lead.
Bastian finished with three catches for 132 yards and two scores.
The Selinsgrove defense was once again dominant despite being on the field for 56 plays, compared to just 26 for the Selinsgrove offense.
Junior linebacker Corey Rumberger led the way with 13 tackles and a sack. Teague Hoover had two interceptions and Brandon Hile had nine tackles and a sack.
Selingrove 20, Muhlenberg 3
SCORING SUMMARY
Selinsgrove (3-2);0;7;13;0 — 20
Muhlenberg (0-5);0;0;0;3 — 3
SCORING SUMMARY
First quarter
Sel-Tucker Teats 51 run (Carter Young kick)
Third quarter
Sel-Gavin Bastian 29 pass from Mark Pastore (kick failed)
Sel-Bastian 68 pass from Pastore (Young kick)
Fourth quarter
M-FG Matt Hnatuick 39
TEAM STATISTICS
;Sel;Muhl
First downs;7;16
Rushes-net yards;18-72;23-37
Passing yards;162;142
Passing;4-8-1;21-30-2
Fumbles-lost;1-1;2-2
Penalties-yards;6-66;3-15
INDIVIDUAL STATISTICS
RUSHING — Selinsgrove: Tucker Teat 6-60, TD; Brandon Hile 6-31; Mark Pastore 3-(-22); Gavin Bastian 3-(-1). Muhlenberg: Shakari 15-23; River 4-9; Cavanna 2-6; Zaorski 12-(-1).
PASSING — Selinsgrove: Pastore 4-8-1 for 162 yards, 2 TDs. Muhlenberg: Zaorski 21-30-2 for 142 yards.
RECEIVING — Selinsgrove: Bastian 3-132, 2 TDs; Nate Aument 1-30. Muhlenberg: Cavanna 7-66; Zerr 6-47; Shukari 3-23; Rosario 2-17; Faessen 1-5; Reinhart, 2-2.
Saves Shik Reagan Wiest 28

Seals Riley Batdorf, Emily Gelnett, Katie Varner 0




JV Seals 6-0

Goals: Liv Kadryna 2, Makayla Barge 2, Aubrei Hoyles, Ali Beddall