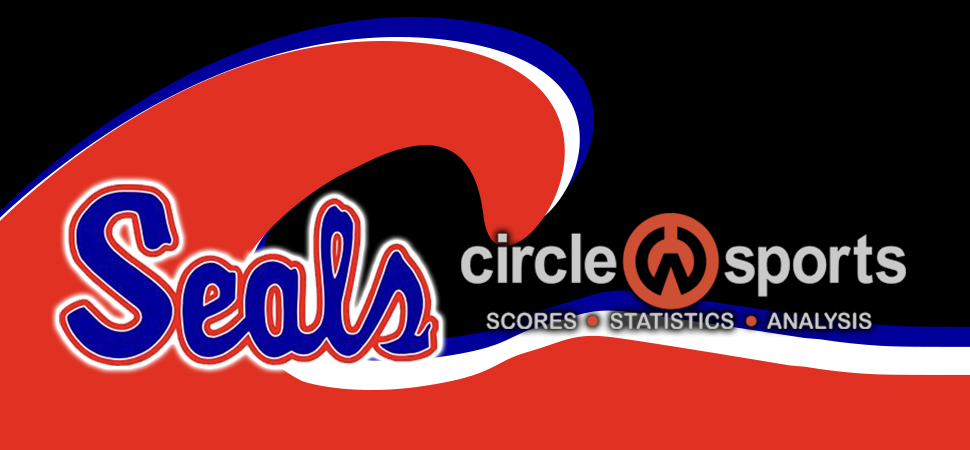 Selinsgrove beats Central Mountain
By: Selinsgrove Athletics | Selinsgrove Athletics | October 8, 2021
MILL HALL — Selinsgrove got two long touchdown runs — a 51-yarder by Brandon Hile and a 69-yarder by Tucker Teats — to pull away from Central Mountain in a 33-23 Heartland Athletic Conference-Division I victory on Friday night.
The Seals (5-2 overall, 3-1 HAC-I) led 19-10 after a Carter Young field goal when Tyler Weaver caught a 66-yard TD pass from Brett Gerlach to pull the Wildcats within 19-17 with 3:37 left in the third quarter.
Hile answered with a 51-yard scoring run that pushed the lead to 26-17 with 2:09 left in the third quarter. Freshman Gavin Bastian picked off Gerlach on the next Central Mountain possession, before Teats ran 69 yards to make it 33-17.
Bastian had two of the three Selinsgrove interceptions in the game. Hile had the other interception.
The Wildcats (5-2 overall, 2-1 HAC-I) scored on its next drive, but didn't get closer than 10 points.
Selinsgrove took an early 6-0 lead on Mark Pastore's 37-yard TD pass to Nate Aument with 10:39 left in the first quarter, but Weaver kicked a 23-yard field goal, and Gerlach scored on a sneak to give the Wildcats a 10-6 lead with 10:19 left in the first half.
Hile (six carries, 88 yards) had a 36-yard TD run to give Selinsgrove a 13-10 lead, before Carter Young added a 23-yard field goal at the first-half buzzer, and 32-yarder with 4:59 left in the third quarter to give the Seals a 19-10 advantage.
---
Selinsgrove 33, Central Mountain 23
Selinsgrove (5-2);6;10;10;7—33
CM (5-2);3;7;7;6—23
First quarter
S—Nate Aument 37 pass from Mark Pastore (kick failed), 10:39.
CM—FG Tyler Weaver 23, 7:31.
Second quarter
CM—Brett Gerlach 1 run (Weaver kick), 10:19.
S—Brandon Hile 36 run (Carter Young kick), 6:27.
S—FG Young 23, 0:00.
Third quarter
S—FG Young 32, 4:59.
CM—Weaver 66 pass from Gerlach (Weaver kick), 3:37.
S—Hile 51 run (Young kick), 2:09.
Fourth quarter
S—Tucker Teats 69 run (Young kick), 9:13.
CM—Ryan Pentz 3 run (two-point conversion failed), 7:33.
TEAM STATISTICS
;S;CM
First downs;14;12
Rushes-yards;28-228;24-229
Passing yards;170;229
Total yards;398;458
Passing;11-17-0;16-22-3
Fumbles-lost;0-0;0-0
Penalties-yards;6-47;4-30
INDIVIDUAL STATISTICS
RUSHING — Selinsgrove: Tucker Teats 10-110, TD; Brandon Hile 6-88, 2 TDs; Logan Othoudt 6-27; Mark Pastore 6-3. Central Mountain: Ryan Pentz 11-48, TD; Brett Gerlach 11-34, TD; Connor Foltz 1-7; Rocco Serafini 1-0.
PASSING — Selinsgrove: Mark Pastore 11-17-1 for 170 yards, TD. Central Mountain: Brett Gerlach 16-22-3 for 229 yards, TD.
RECEIVING — Selinsgrove: Gavin Bastian 5-66; Nate Aument 4-74, TD; Brandon Hile 1-19; Tucker Teats 1-11. Central Mountain: Connor Foltz 10-155; Ryan Pentz 4-2; Tyler Weaver 1-66, TD; Kevin Grenninger 1-6.