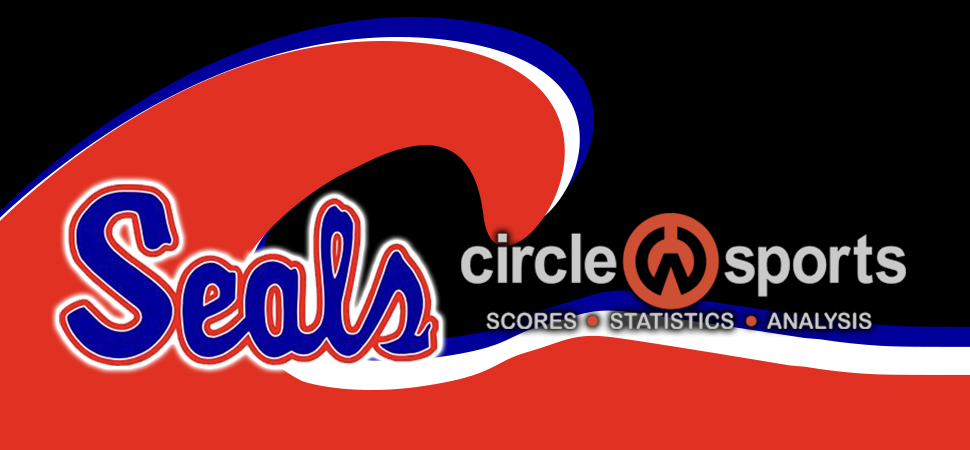 Selinsgrove beat Montoursville on 9th inning run
By: Selinsgrove Athletics | Selinsgrove Athletics | April 21, 2021
SELINSGROVE — Nate Aument scored on a passed ball with one out in the bottom of the ninth inning to give Selinsgrove a 6-5 win over Montoursville in Heartland Athletic Conference-Division I baseball on Wednesday.
The Seals (6-3 overall, 5-2 HAC-I) moved ahead of Montoursville (5-2, 4-2) in the division standings. Central Mountain (4-3, 4-2) and Shikellamy (5-3, 4-2) are tied with the Warriors for second place.
Selinsgrove's Ryan Reich struck out seven in 6 1/3 innings before reaching the 100-pitch limit. Tyler Swineford finished the seventh and pitched a scoreless eighth before Carter Horten threw a perfect ninth for the win.
Aument, who singled to lead off the home ninth, reached third following an infield error and a walk to Nate Schon that filled the bases ahead of the decisive passed ball.
Nolan Kutney gave the Warriors a 2-0 lead in the top of the first, but Selinsgrove rallied in the bottom of the inning, thanks to some shoddy Montoursville fielding.
Brandon Hile singled, stole second and scored on Teague Hoover's sacrifice fly. Tyler Swineford then reached on an error and Ryan Aument singled. Both runners moved up a base on a wild pitch. Randy Richter then struck out, but the ball kicked off the glove of Montoursville catcher C.J. Signor.
Swineford scored easily, and Ryan Aument didn't stop at third, coming around to score on the Signor's throw to first to give Selinsgrove a 3-2 advantage.
Dylan Moll hit a solo homer in the top of the second, and Kutney added an RBI single in the third inning as Montoursville took a 4-3 lead into the fourth inning.
Selinsgrove scored two runs in the fourth to take a 5-4 lead when both runs came on Montoursville errors. The Warriors had five miscues in the game.
Montoursville tied the game on a fielder's choice in the sixth inning
Ryan Aument went 2-for-4 and scored twice in the win. Hoover was credited with the Seals' lone RBI.
---
Selinsgrove 6, Montoursville 5
Montoursville 211 001 000 — 5-7-5
Selinsgrove 300 200 001 — 6-5-1
Nick Reeder, Grayson Rinker (6), Maddix Dalena (9) and C.J. Signor.
Ryan Reich, Tyler Swineford (7), Carter Horten (9) and Ryan Aument.
WP: Horten. LP: Rinker.
Montoursville: Josh Burger 2-for-2, run; Nolan Kutney 2-for-2, home run (1st, 1 on), run, 3 RBIs; Dalena 1-for-2, run; AJ Llorente 1-for-4; Dylan Moll 1-for-4, home run (2nd, solo), run, 2 RBIs.
Selinsgrove: Brandon Hile 1-for-3, run; Teague Hoover RBI; Ryan Aument 2-for-4, 2 runs; Gannon Steimling 1-for-3; Nate Aument 1-for-4, run.