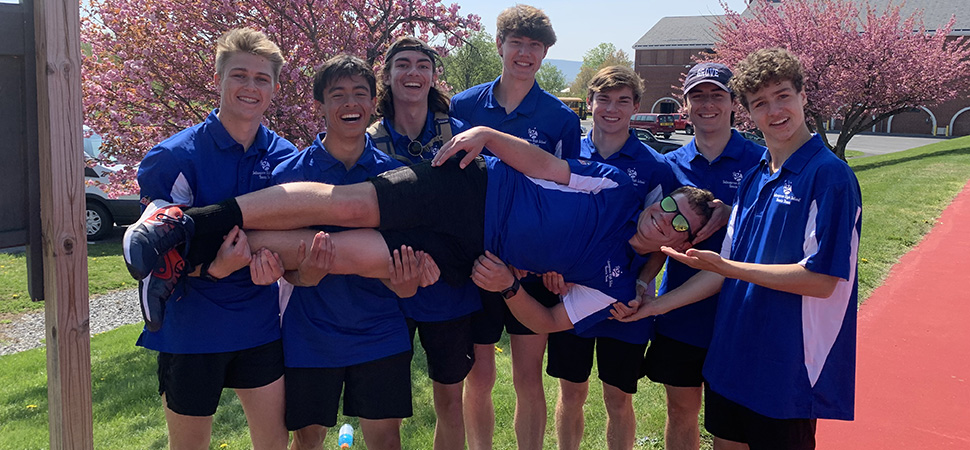 Seals win 10th match of season
By: Selinsgrove Athletics | Selinsgrove Athletics | April 24, 2021
SELINSGROVE — Selinsgrove swept all five matches in beating Danville, 5-0, on Saturday.
The best match of the day came at No. 3 singles where Selinsgrove's Sean Dagle picked up the victory.
Nate Girmay won the first set for the Ironmen, 6-4, before Dagle rallied to win the final two sets for Selinsgrove (10-3 overall, 8-2 HAC-I).
Danville drops to 2-8, 2-7.
---
Selinsgrove 5, Danville 0
Singles
Ethan Harris (Sel) def. Luke Frisca, 6-0; 6-2
Austin Imhoof (Sel) def. Stefan Kupas, 6-3, 6-2
Sean Dagle (Sel) def. Nate Girmay, 4-6, 6-4, 6-4.
Doubles
Andrew Wolfe-Sabastian De Osambela (Sel) def. Luke Hilkert-Andrew Francis, 6-0, 6-2
Ky Reiland-Eli Markle (Sel) def. Collin Cummins-Colby Warringer, 6-0, 6-0.