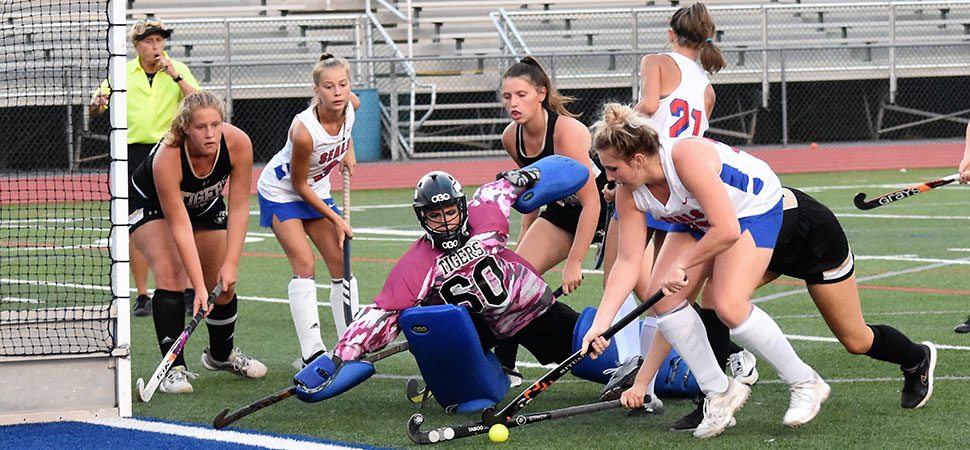 Seals roll over Southern Columbia
By: Selinsgrove Athletics | Selinsgrove Athletics | September 14, 2021
SELINSGROVE — Sydney Schmouder scored two goals and assisted on a pair as Selinsgrove blanked Southern Columbia in HAC-I play.

The Seals entered the second quarter with a lead on Paige Witkop's goal. Schmouder and Isa Napoli scored unassisted for a 3-0 halftime lead.
Selinsgrove made it 6-0 in after three periods with goals from Ali Bucher, Ali Beddall and Schmouder.
---
Selinsgrove 8, Southern Columbia 0
First quarter
S-Paige Witkop, 8:46.
Second quarter
S-Sydney Schmouder, 11:44; S-Isa Napoli, 8:20.
Third quarter
S-Ali Bucher (Alexis Freed), 13:13; S-Schmouder, 6:29; S-Ali Beddall, 2:11.
Fourth quarter
S-Maddie Hoover (Schmouder), 9:10; S-Carley Youngman (Schmouder), 4:45.
Shots: S 33-1. Corners: S 10-0. Saves: Southern Columbia 25 (Hanna Keller); Selinsgrove 1 (Riley Batdorf).
JV score: Selinsgrove 8-0. Goal scorers: Bella Kadryna 2, Liv Kadryna, Kylee Hessek, Lily Deaton, Madison Burd, Caitlin Peterson, Beddall.