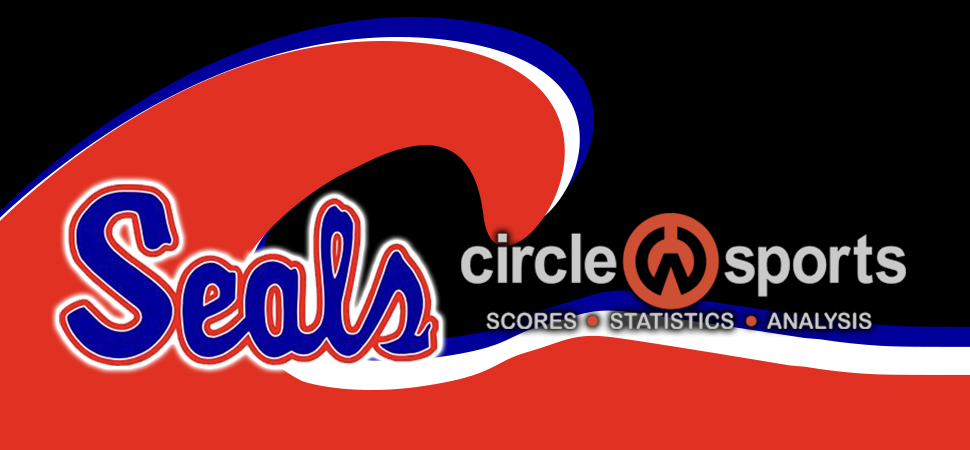 Seals fall in district title game
By: Selinsgrove Athletics | Selinsgrove Athletics | March 12, 2021
SELINSGROVE - Tori Scheller buried a 3-pointer with 22.2 seconds left, to lift Shikellamy to the District 4 Class 5A girls basketball championship over rival Selinsgrove, 32-30, on Friday night.

Shikellamy (5-12) will now face District 11 champion Bethlehem Catholic in a subregional game next week in Bethlehem on a day and time to be determined. Selinsgrove finishes its season at 7-6.

The Braves led by three to start the fourth quarter, but neither team could get anything going offensively in the final stanza, so Alyssa Latsha's putback for the Seals with 4:12 left in the game cut the lead the Shikellamy lead to 26-25.

Moten, who had a game-high three assists, found Averi Dodge for open elbow jumper with 2:08 left to push the Braves lead back to 28-25. Avery DeFazio converted back-to-back baskets for the Seals, the last coming with 32 seconds left in the game to give Selinsgrove a 29-28 lead with 32 seconds left in the game.
Diehl was then fouled after Selinsgrove got a steal and turnover. Diehl made the first, followed by Scheller's 3-pointer, but the game wasn't over quite yet.
The Seals attacked the basket after a timeout, but Scheller got a steal, and pushed the ball ahead to Paige Fausey who it 1-of-2 foul shots to give Shikellamy a 32-30 lead. The Braves took a timeout with 1.8 seconds left, giving the Seals a chance to get a shot off, but the 3-point attempt was short, giving the Braves their first district title since 2010.
When Veronica Stanford knocked down a 3-pointer with 7:09 left in the first quarter, the Seals led 14-4, and the Braves had started the game by hitting just 1-of-14 shots to open the game.

Selinsgrove would build its lead back to seven late in the half, but Moten hit a foul shot with 28.6 seconds left, and Dodge took a rebound coast-to-coast with 2.1 seconds left in the first half to send the Seals to the break, leading 19-15.

The third quarter was all Braves, who took their first lead of the game in the stanza. Moten hit a 3-pointer early in the third to spark an 11-2 run to give Shikellamy a 26-20 lead with 1:36 left in the third quarter.
Moten finished with 10 points to lead Shikellamy, while Dodge and Scheller each finished with eight points. DeFazio finished with 10 points to lead Selinsgrove.
DISTRICT 4 CLASS 5A PLAYOFFS
CHAMPIONSHIP GAME
SHIKELLAMY 32, SELINSGROVE 30
Shikellamy (5-12) 32
Melanie Minnier 1 0-0 2; Averi Dodge 4 0-0 8; Jordan Moten 3 2-4 10; Tori Scheller 3 0-0 8; Paige Fausey 1 2-3 4. Totals 12 4-7 32.
3-point goals: Moten 2, Scheller 2.
Did not score: Emma Bronowicz, Lily Wiest.
Selinsgrove (7-6) 30
Lexy Gabrielson 1 1-2 4; Alyssa Latsha 1 0-2 2; Avery DeFazio 3 4-4 10; Lizzy Diehl 1 1-2 3; Cierra Adams 1 3-4 5; Emily Davis 0 0-2 0; Veronica Stanford 2 0-0 6. Totals 9 9-16 30.
3-point goals: Stanford 2, Gabrielson.
Did not score: Katie Shaffer.
Score by quarters
Shikellamy`4`11`11`6 – 32
Selinsgrove`11`8`4`7 — 30