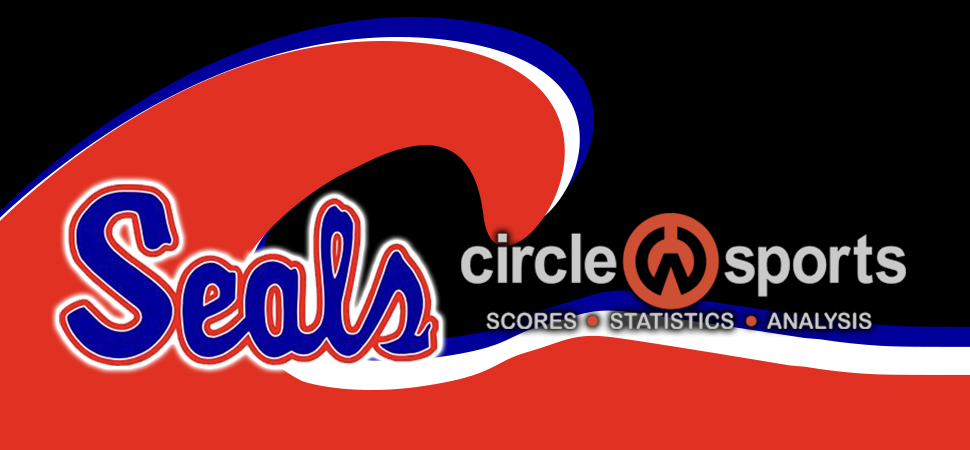 Seals fall in a defensive struggle
By: Selinsgrove Athletics | Selinsgrove Athletics | September 3, 2021
SELINSGROVE - It's been nearly three years since a Jersey Shore offense has been held to single digits.
Friday night, the Seals defense did just that.
Unfortunately it wasn't quite enough.
Breck Miller kicked a 22-yard field goal with 7:27 left in the game to give Jersey Shore a 9-7 win over Selinsgrove in Heartland Athletic Conference-Division I action.
Selinsgrove (0-2 overall, 0-1 HAC-I) limited an offense that scored 55 points in its opening win over Bellefonte to just 121 yards. It was the Bulldogs lowest output since a 62-7 loss to Southern Columbia in 2018.
Selinsgrove took the lead late in the second quarter when sophomore Tucker Teats scored from 23 yards out. Carter Young's point after attempt gave the Seals a 7-0 lead with 5:26 left in the first half.
Jersey Shore had a chance to tie the game before half when Kooper Peacock returned a punt inside the 10. Selinsgrove forced a second-down fumble by quarterback Brady Jordan to end the Bulldogs.
Jersey Shore got on the board on its opening drive of the second half. Facing a fourth-and-six from the Seals 13, Jordan found Peacock after scrambling away from pressure for 12 yards down to the 1. Hayden Packer punched it in from there, but a bad snap on the PAT left the Seals up 7-6 with 8:46 left in the third quarter.
Jersey Shore 9, Selinsgrove 7
SCORE BY QUARTERS
Jersey Shore;0;0;6;3—9
Selinsgrove;0;7;0;0—7
Second Quarter
S—Tucker Teats 23-yard run (PAT Good), 5:26.
Third Quarter
JS—Hadyn Packer 1-yard run (PAT No Good), 8:46.
Fourth Quarter
JS—Breck Miller 22-yard field goal, 7:27.
TEAM STATISTICS;JS;S
First downs;8;9
Total yards;121;108
Rushes-yards;41-49;37-32
Yards passing;72;76
Passing;9-17-1;9-15-1
Fumbles-lost;2-1;4-1
Penalties-yards;5-55;7-56
INDIVIDUAL STATISTICS
RUSHING—Jersey Shore: Packer 16-39, Karter Peacock 7-18, Elijah Jordan 1-2, Kooper Peacock 1-1, Cayden Hess 1-(-2), Brady Jordan 14-(-8), TEAM 1-(-1). Selinsgrove: Brandon Hile 16-57, Teats 8-13 TD, Corey Rumberger 1-2, Ethan Miller 1-0, Mark Pastore 5-(-12), TEAM 6-(-28).
PASSING—Jersey Shore: B. Jordan 9-17-1 72 yards. Selinsgrove: Pastore 9-15-1 76 yards.
RECEIVING—Jersey Shore: Hess 5-36, Connor Griffin 2-19, Ko. Peacock 1-13, E. Jordan 1-4. Selinsgrove: Nate Aument 6-56, Gavin Bastian 2-10, Steven Miller 1-10.