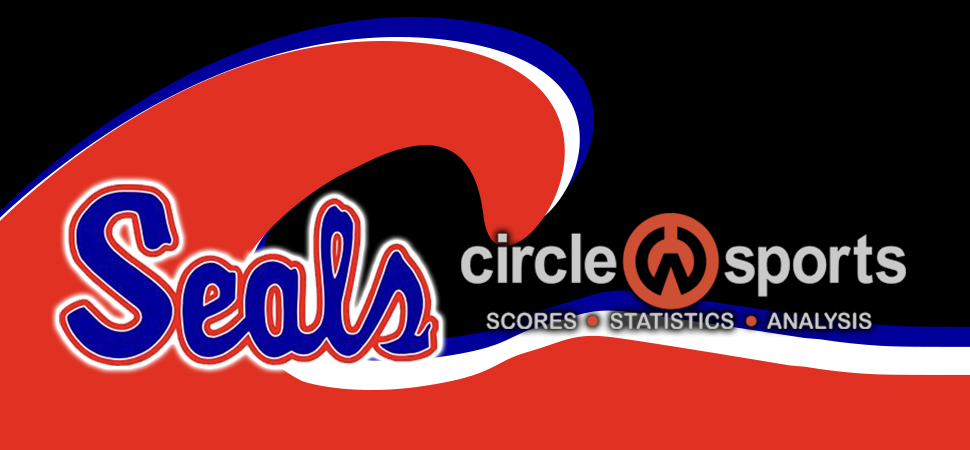 Seals drop District team semifinal to Montoursville
By: Selinsgrove Athletics | Selinsgrove Athletics | May 13, 2021
SOUTH WILLIAMSPORT — The District 4 Class 2A boy team tennis semifinal between Selinsgrove and Montoursville was about as close as could be at the South Williamsport Community Park.
Unfortunately, Montoursville was able to outlast the Seals, 3-2.
The match fell to the No. 2 doubles teams, as the teams were tied with just that match to be completed.
The Selinsgrove team of Luke Lybarger and Ky Reiland fought off six match points in the match, before falling in a third-set tiebreak to the team of Noah Shaffer and Dominic Young.
The Seals got their wins at No. 2 and No. 3 singles.
Both Ethan Harris and Eli Markle would win in straight sets for Selinsgrove (13-5). Harris beat Jarred Matlack, 6-4, 6-3 at No. 2 singles, while Markle beat Tyler Gilbert, 6-1, 6-1.
Cental Columbia later beat Montoursville for the district title, 3-1.
DISTRICT 4 BOYS TENNIS SEMIFINAL

at South Williamsport Community Park
MONTOURSVILLE 3, SELINSGROVE 2
Singles
Andrew Stapp (M) def. Austin Imhoof 6-1, 6-2.
Ethan Harris (S) def. Jared Matlack 6-4, 6-3.
Eli Markle (S) def. Tyler Gilbert 6-1, 6-1.
Doubles
DJ Alexander-Greyson Simms (M) def. Andrew Wolfe-Sabastian De Osembela 6-7 (4), 6-4, 6-1.
Noah Shaffer-Domanick Young (M) def. Luke Lybarger-Ky Reiland 4-6, 6-1, 7-6 (7).