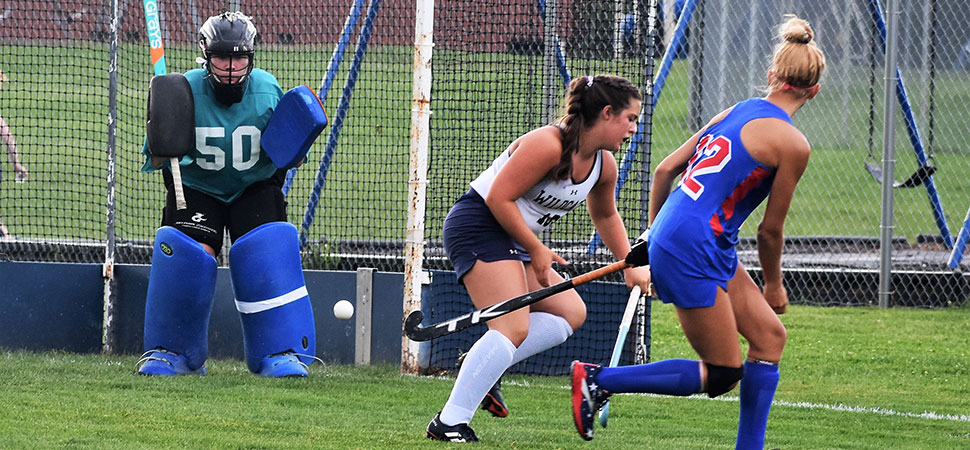 Seals beat Mifflinburg in opener
By: Selinsgrove Athletics | Selinsgrove Athletics | September 10, 2021 | Photo courtesy Michael Wendt
MIFFLINBURG - The Seals broke open a one-goal game at halftime with three unanswered second-half goals in a 5-1 Pennsylvania Heartland Athletic Conference-Division victory in their opening game.
Carly Aument had two goals in the first quarter - both assisted by Lexi Freed.
Maria Darrup scored for the Wildcats in the second quarter to send the teams to halftime with the Seals leading 2-1.
Cassidy Kibler gave Selinsgrove a 3-1 lead with 6:04 left in the third quarter off an assist from Aument. Paige Witkop scored with 3:16 left in the third. Sydney Schmouder had the assist.
Schmouder scored off an assist from Isa Napoli in the fourth quarter for the final Selinsgrove goal.
Riley Batdorf had six saves for the Seals.


Selinsgrove 5, Mifflinburg 1
First quarter
S-Carly Aument (Lexi Freed), 6:04; S-Aument (Freed), 3:16.
Second quarter
M-Maria Darrup, 8:22.
Third quarter
S-Cassidy Kibler (Aument), 6:32; S-Paige Witkop (Sydney Schmouder), 5:15.
Fourth quarter
S-Schmouder (Isa Napoli), 2:49.
Shots: S 18-7. Corners: S 13-8. Saves: Selinsgrove 6 (Riley Batdorf); Mifflinburg 13 (Lilee Dorman).
JV score: Selinsgrove 4-1. Goal scorers: Selinsgrove, Lily Deaton 2, Liv Kadryna 2.