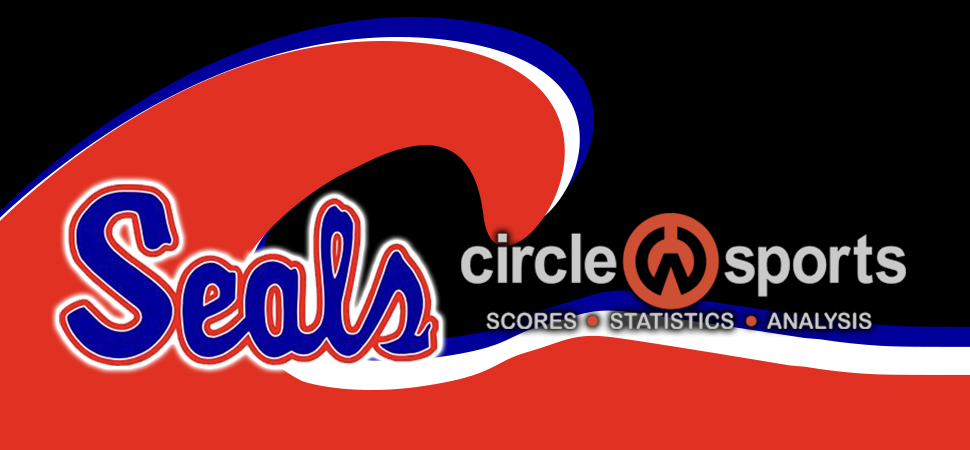 Hoover leads Seals past South Williamsport
By: Selinsgrove Athletics | Selinsgrove Athletics | April 28, 2021
SOUTH WILLIAMSPORT — Teague Hoover pitched four innings of no-hit baseball and knocked in two runs as the Selinsgrove broke open a tight game with a four-spot in the third and nine runs in the fourth in a 13-0 five-inning victory over South Williamsport.
Hoover needed just 58 pitches to strikeout nine through four innings, and Horten finished off the no-hitter with a 10-pitch bottom of the fifth.
In the top of the fifth, Selinsgrove sent 13 batters to the plate and scored nine runs on eight hits against Mounties reliever Ian Rhea. At one point, six of seven Seals drove in single runs, including four in a row with Nate Schon (sacrifice fly), Hoover (double), Ryan Aument (single) and Randy Richter (single). Reich capped the scoring with an RBI-triple and his run on Josh Domaracki's long sac fly to right for a 13-0 lead.
Selinsgrove 13, South Williamsport 0 (5 inn.)
Selinsgrove;004;90;— 13-9-1
South Williamsport;000;00;— 0-0-5
Teague Hoover, Carter Horten (5) and Ryan Aument, Josiah Foss (5). Sam Hostrander, Ian Rhea (4), Alex Neidig (5) and Trent Hampton.
WP: Hoover. LP: Hostrander.
Selinsgrove: Brandon Hile 1-for-3, 2 runs; Nate Schon run, RBI; Hoover 2-for-2, double, 2 runs, 2 RBIs; Ryan Aument 1-for-2, run, 2 RBIs; Randy Richter 1-for-2, RBI; Gannon Steimling 1-for-3, run; Ryan Reich 1-for-2, triple, 2 runs, RBI; Josh Domaracki run, RBI; Tucker Teats 2-for-2, 2 runs.