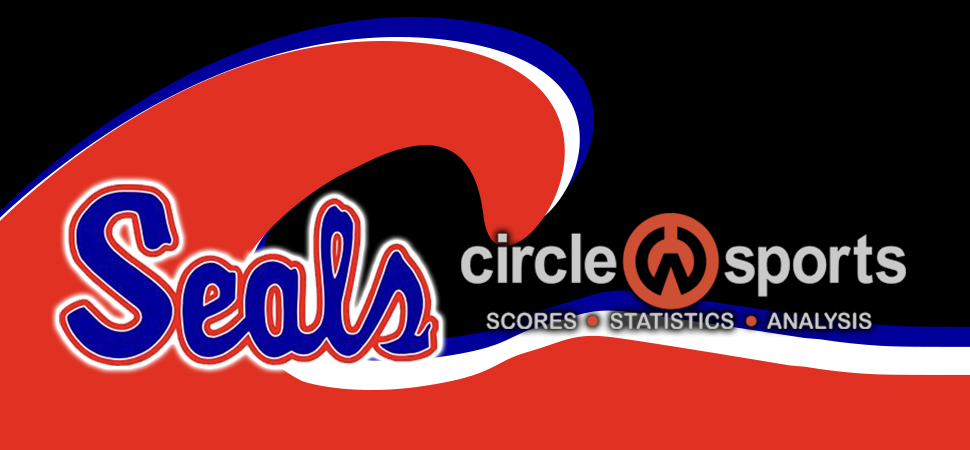 Eisley's walk-off walk finishes off Selinsgrove rally from down six runs
By: Selinsgrove Athletics | Selinsgrove Athletics | May 14, 2021
SELINSGROVE - Trailing by six runs to start the bottom of the seventh, the outcome of the Selinsgrove softball game with rival Shikellamy seemed to be a foregone conclusion.
Somebody forgot to tell the Seals.
Selinsgrove tied the game with six runs in the bottom of the sixth, capped by Allison Beddall's three-run homer, and then won the game in the ninth on Kaitlyn Eisley's walk as the Seals beat Shikellamy, 7-6, in nine innings.
It capped a wild afternoon that saw the Seals have seven hits through six innings with nothing to show in the scoring column, before the six runners in the bottom of the seventh reached and scored to tie the game.
Kylee Hessek singled to open the inning, before Eisley and Grace Landis were hit by pitches to load the bases.

Leadoff hitter Cassidy Shay finally got the Seals on the board with a two-run single. Sofia Ramer laid down a bunt for an RBI, but the ball was thrown away, putting runners on second and third.
Beddall then came to the plate, and launched a ball to left-center field to tie the game at 6-6.
Selinsgrove got two more runners on in, before Sydnee Leeser, who entered in relief, got out of the inning.

Selinsgrove (7-11, 5-7 HAC-I) loaded the bases in the eighth with one out. Landis singled, Shay was hit by a pitch and Sofia Ramer singled.

Leeser escaped the inning with a strikeout of Beddall, and pinch-hitter Brooklyn Scholl flew out to left field to end the threat.
In the Selinsgrove ninth, Batdorf doubled to left field. Pinch-hitter Lydia Geipel pushed a bunt past the charging first baseman, and beat Lesser's throw for a single, before Hessek's intentional walk.
Selinsgrove 7, Shikellamy 6 (9 innings)

Shikellamy 103 000 200 — 6-6-1
Selinsgrove 000 000 601 — 7-14-1
Sydnee Leeser, Katelynn Kremer (4), Leeser (7) and Reagan Wiest. Brooklyn Scholl, Kiersten Dupert (3) and Kaitlyn Eisley.
WP: Dupert; LP: Leeser.
Shikellamy: Taylor Treas, 2 runs; Wiest 1-for-3, homer (1st, solo), 2 runs, 2 RBIs; Kremer 1-for-3, 2 RBIs; Allison Minner 2-for-5, RBI.
Selinsgrove: Cassidy Shay 3-for-4, double, run, 2 RBIs; Allison Beddall 2-for-5, homer (7th, two on), 3 RBIs; Riley Batdorf, 3-for-4, 2 doubles, run.