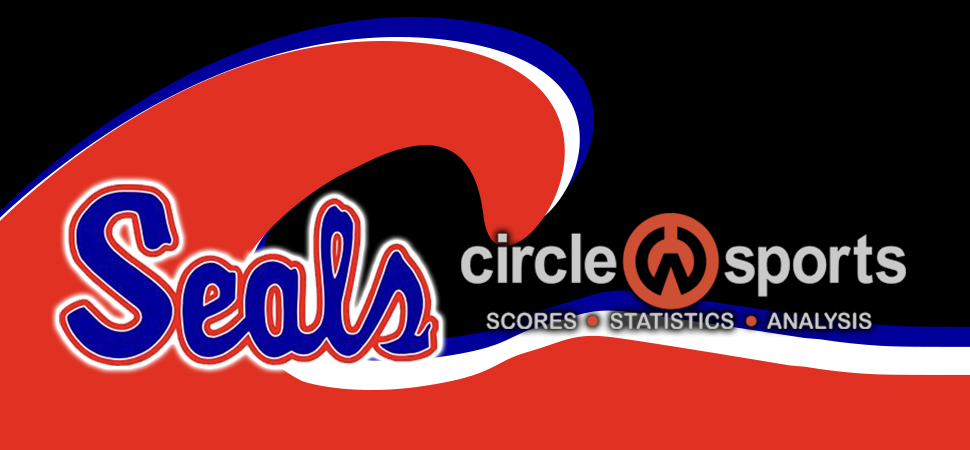 Big second half costs Seals
By: Selinsgrove Athletics | Selinsgrove Athletics | October 22, 2021
SELINSGROVE - Walking into the locker room at halftime at Harold L. Bolig Memorial Stadium, the Selinsgrove football team felt pretty good about it self.
The Seals scored a touchdown on its opening possession, and was locked in a 7-7 tie with Southern Columbia, it's own defense stopping three fourth-down plays to keep the potent Tigers off the board.
Six minutes into the third quarter, all that good will had gone away.
Gavin Garcia scored three touchdowns in a five-minute span to open the third quarter as Southern Columbia knocked off Selinsgrove, 49-7.
Southern Columbia took the second-half kickoff, and drove 67 yards in eight plays all on the ground. Wisloski had carries of 15 and 23 yards before Garcia scored from 2 yards out. A poor snap on the PAT gave Southern Columbia a 13-7 lead.
"They came out, and we made some plays early (in the drive), forced them to bounce (runs outside)," Selinsgrove coach Derek Hicks said. "But the outside contain couldn't come up and make the plays."
The Southern Columbia defense forced a quick three-and-out by the Seals. The punt took a Selinsgrove bounce to the Tigers 40, but Garcia picked up the bouncing ball, cut to the middle of the field, and returned the punt 60 yards for a score. Barnes' two-point conversion run made it 21-7 with 7:16 left in the third quarter.
"When the ball hit the ground, our guys kind of let up. (Selinsgrove punt returner) Tucker (Teats) did the same thing at Shamokin, saw them ease up a bit, and scooped the ball and returned it," Hicks said. "Garcia did the same thing to us, and that opened up the flood gates."
After another Selinsgrove three-and-out, and a punt from its own 4, the Tigers took just two plays to go 40 yards to make it 28-7 with 5:53 left in the third quarter on Garcia's 34-yard TD run.
Jake Rose had a 14-yard TD reception on a wide receiver screen, and Barnes scored on a 4-yard TD run to give Southern Columbia a 42-7 lead.
The Seals got off to a quick start. After receiving the opening kickoff and going 69 yards in seven plays, Selinsgrove took an early 7-0 lead on quarterback Mark Pastore's 1-yard sneak. The sophomore quarterback was 3-for-3 for 72 yards on the drive, including a 50-yard catch-and-run to Brandon Hile down to set up first-and-goal, and 12-yard pass to Nate Aument on second-and-goal from the Tigers' 13 to set up the sneak.
Southern Columbia's defense settled in after that first drive limiting Selinsgrove to just two first downs, and 7 total yards over the final 44 minutes of game play.
The Tigers tied the game on their first drive, getting 73 yards rushing on just three carries, capped by Garcia's 15-yard TD run with 6:27 left in the first quarter tied the game at 7-7.
The contest settled into a defensive battle until halftime. Southern's all-state defensive end Derek Berlitz sacked Pastore and forced a fumble to set up the Tigers at the Selinsgrove 29, but the Seals' defense came up with a fourth-down stop to end the drive.
The Tigers offense took 4:49 off the second quarter clock with a drive, but a holding penalty on a fourth-and-4 brought back a Garcia TD run, and the Seals forced an incomplete pass.
However, the Seals defense wasn't done keeping the Tigers at bay. A poor snap on a punt set up Southern Columbia on the Selinsgrove 13, but a chop block, and Selinsgrove pressure forced a 5-yard scramble by quarterback Blake Wise on fourth-and-12 to end that Tigers drive with 30 seconds left in the half.
The Seals have one game left in the regular season, a road contest with Montoursville. Friday's loss while disappointing didn't cost the Seals much. They are still the second seed for the District 4 Class 4A playoffs.
"We just have to bounce back, and learn from it," Hicks said.
SOUTHERN COLUMBIA 49, SELINSGROVE 7
Southern Columbia (8-1);7;0;28;14 — 49
Selinsgrove (6-3);7;0;0;0 — 7
SCORING SUMMARY
First quarter
Sel-Mark Pastore 1 run (Austin Young kick)
SCA-Gavin Garcia 15 run (Isaac Carter kick)
Third quarter
SCA-Garcia 2 run (run failed)
SCA-Garcia 60 punt return (Wes Barnes run)
SCA-Garcia 34 run (Carter kick)
SCA-Jake Rose 14 pass from Blake Wise (Carter kick)
Fourth quarter
SCA-Barnes 3 run (Carter kick)
SCA-Mike Szido 4 run (Carter kick)
TEAM STATISTICS
;SCA;Sel
First downs;17;4
Rushes-yards;48-368;25-1
Passing yards;27;75
Passing;3-5-0;6-13-0
Fumbles-lost;1-0;2-1
Penalties-yards;6-62;1-5
INDIVIDUAL STATISTICS
RUSHING — Southern Columbia: Wes Barnes 15-121, TD; Gavin Garcia 11-98, 3 TDs; Braeden Wisloski 9-86; Carter Madden 3-24; Trevor Yorks 2-15; Mike Szido 2-12, TD; Lourden Murphy 2-8; Gavin Crebs 2-3; Blake Wise 2-1; Selinsgrove: Tucker Teats 12-16; Brandon Hile 4-13; Ethan Miller 1-3; Gavin Bastian 2-(-1); Cale Bastian 1-(-4); Austin Young 1-(-12); Mark Pastore 4-(-24), TD.
PASSING — Southern Columbia: Wise 3-5-0 for 37 yards, TD. Selinsgrove: Pastore 6-12-0 for 75 yards; C. Bastian 0-1-0.
RECEVING – Southern Columbia: Jake Rose 2-25, TD; Wisloski 1-(-4); Selinsgrove: Hile 1-50; Nate Aument 2-14; G. Bastian 2-13; Steven Miller 1-(-2).