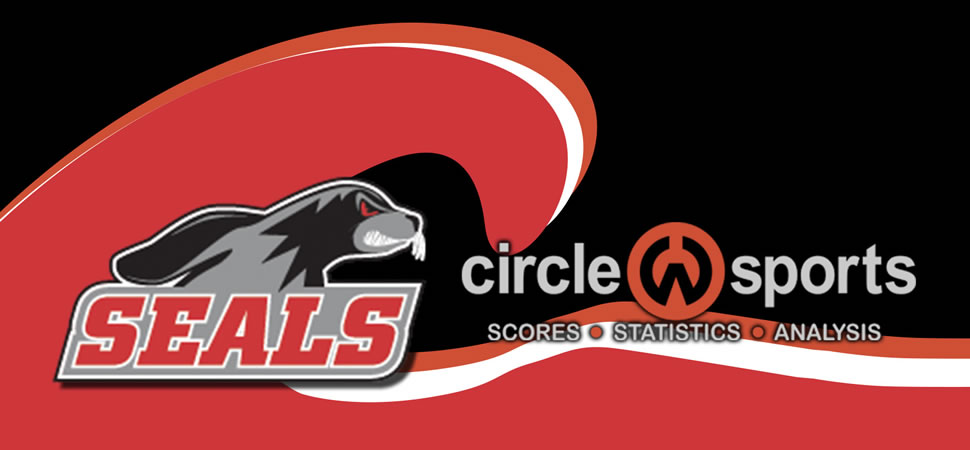 Williamsport beats Selinsgrove wrestling
By: Selinsgrove Athletics | Selinsgrove Athletics | January 30, 2020
WILLIAMSPORT - A run of bonus points in five straight matches gave the Seals a chance to win.
Coy Bastian (170 pounds), Steven Miller (182), Trey Baney (220) and Nate Schon (285) all had pins for Selinsgrove (9-3), while Ryan Aument won by forfeit at 195 to pull the Seals within 37-33 of the Millionaires.
Aiden Gaugler's decision victory at 132 pounds was Selinsgrove's only points through the first eight matches of the dual meet.
The two teams have a chance to meet again on Saturday. The Seals are the top seed for the District 4-9 Class 3A dual meet tournament, while Williamsport is the second seed.
Williamsport Area Hs (WAH) 42.0 Selinsgrove Area Hs (SAH) 33.0
113: Luke Segraves (WAH) over Donovan Goundie (SAH) (Dec 4-0) 120: Carter Weaver (WAH) over Thomas Strouse (SAH) (Fall 2:32) 126: Riley Harris (WAH) over (SAH) (For.) 132: Aiden Gaugler (SAH) over Isaiah Harer (WAH) (Dec 4-2) 138: Riley Bower (WAH) over Garrett Paradis (SAH) (Fall 1:48) 145: Roman Morrone (WAH) over Teague Hoover (SAH) (Fall 3:45) 152: Owen Mahon (WAH) over Josiah Foss (SAH) (Dec 12-5) 160: Sebastian Robinson (WAH) over Dean Hollenbach (SAH) (Fall 1:35) 170: Coy Bastian (SAH) over Cale Cooklin (WAH) (Fall 1:25) 182: Steven Miller (SAH) over Ryley Holcomb (WAH) (Fall 1:18) 195: Ryan Aument (SAH) over (WAH) (For.) 220: Trey Baney (SAH) over Charlie Lundy (WAH) (Fall 3:25) 285: Nate Schon (SAH) over Charles Crews (WAH) (Fall 2:21) 106: Cael Nasdeo (WAH) over Leo Martinez (SAH) (Fall 0:54)