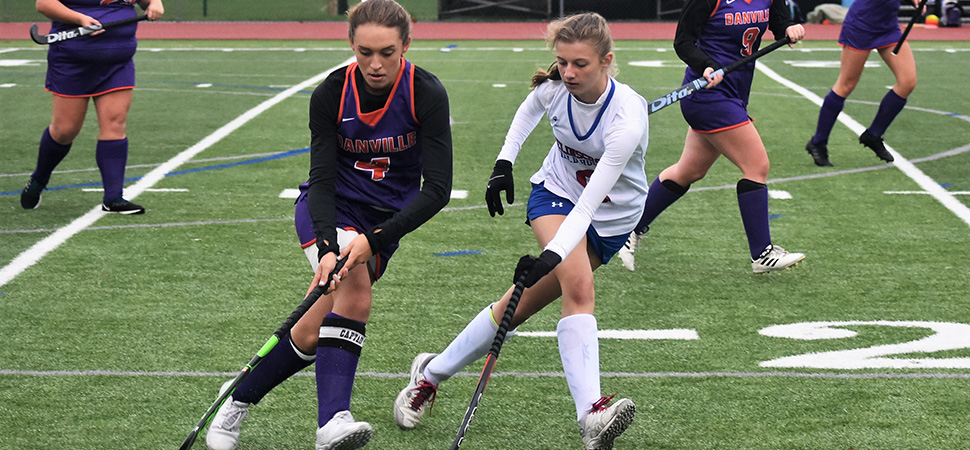 Strong second half breaks open game for Seals in win over Danvillle
By: Selinsgrove Athletics | Selinsgrove Athletics | October 12, 2020 | Photo courtesy Steve Varias
SELINSGROVE - Six different Selinsgrove players scored, and the Seals used four second-half goals to knock off Danville, 6-0, in Pennsylvania Heartland Athletic Conference-Division I action.
Liv Reichley got the Seals (12-1 overall, 8-0 HAC-I) on the board first on a penalty stroke with 11:31 left in the first quarter. Hannah Day scored in the second quarter for Selinsgrove off an assist from Leah Toskey.
Selinsgrove scored two goals in 41 seconds in the third quarter. Toskey scored an unassisted goal with 14:06 left in the thrid. Carly Aument followed with a goal off an assist by Rachel Martin with 13:35 left in the third.
Martin scored in the fourth quarter with a helper from Jess Alba, before Paige Witkop wrapped up the scoring with 5:31 left in the game. Jenna Sassaman had the assist.
Selinsgrove led in shots (19-1) and corners (10-4).
Selinsgrove 6, Danville 0
First quarter
Sel-Liv Reichley (penalty stroke), 11:31.
Second quarter
Sel-Hannah Day (Leah Toskey), 8:10
Third quarter
Sel-Toskey (unassisted), 14:06; Sel-Carly Aument (Rachel Martin), 13:35.
Fourth quarter
Sel-Martin (Jess Alba), 11:31; Sel-Paige Witkop (Jenna Sassaman), 5:31.
Shots: Sel, 19-1; Corners: Sel, 10-4. Saves: Danville 13 (Kaitlyn Gabel); Selinsgrove 1 (Riley Batdorf 0; Lonna Temple 1).