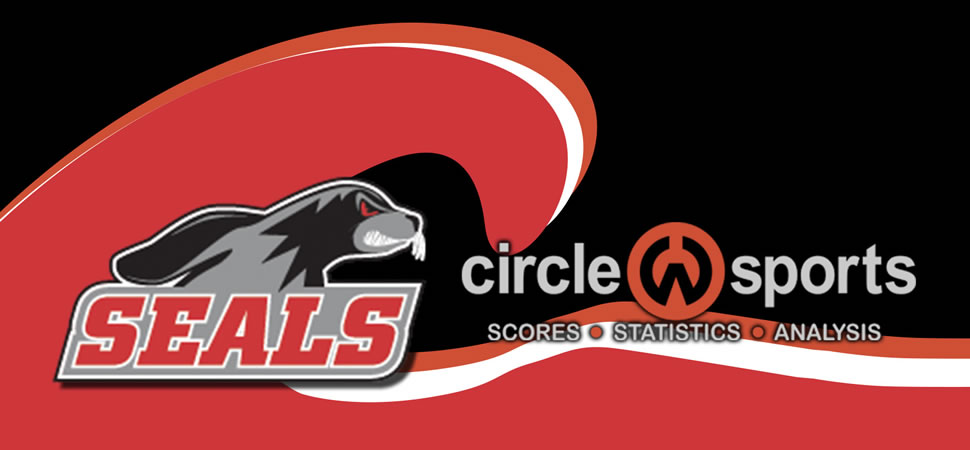 Special teams key Selinsgrove victory in opener
By: Selinsgrove Athletics | Selinsgrove Athletics | September 12, 2020
It took Selinsgrove a little time to take advantage of its special teams advantage against Milton, but once the Seals did, the rout was on.
Selinsgrove blocked three punts - the first was recovered inside the Black Panthers 5, but the Seals fumbled the ball away on the next play - and the Aument brothers combined for three scores as Selinsgrove beat Milton, 42-6.
Brandon Hile blocked the first punt of the game for Selinsgrove, after the Seals had pinned Milton deep in its own territory. Milton forced a fumble on the next play, resulting in a touchback.
The Seals finally got untracked late in the first quarter after Nate Aument intercepted a pass. One play later, Nate Schon motored 42 yards for a touchdown.
Selinsgrove added another long touchdown on its next possession when Ryan Aument scored from 53 yards out to make it 14-0.
Schon blocked a punt on the next Milton possession, and this time the Seals took advantage of the five-yard punt when Ryan Aument scored on a short touchdown four plays later for a 20-0 Selinsgrove lead.
The Black Panthers would score on their next possession, but Nate Aument immediately took back the momentum for Selinsgrove, returning the ensuing kickoff 84 yards for a touchdown as Selinsgrove opened up a 28-6 lead.
Teague Hoover rushed for two touchdowns in the second half as the Seals improve to 1-0 on the season.
Up next for Selinsgrove, a trip to Central Mountain, which rolled to a 33-6 win over Shikellamy.
SELINSGROVE 42, MILTON 6
Score by quarters
Selinsgrove (1-0)`14`14`14`0 — 42
Milton (0-1)`0`6`0`0 — 6
First quarter
S-Nate Schon 41 run (Kyle Ruhl kick), 3:14.
S-Ryan Aument 53 run (Ruhl kick), 0:47
Second quarter
S-Aument 2 run (Ruhl kick), 8:57.
M-Ethan Rowe 1 run (PAT failed), 2:53.
S-Nate Aument 84 kickoff return (Ruhl kick), 2:40
Third quarter
S-Teague Hoover 9 run (Ruhl kick), 6:29
S-Hoover 2 run (Ruhl kick), 0:09
TEAM STATISTICS
`S`M
First downs`6`8
Total yards`263`156
Rushes-yards`25-185`39-82
Passing`5-10-0`10-19-1
Passing yards`78`74
Fumbles-lost`2-1`1-1
Penalties-yards`4-25`3-20
INDIVIDUAL STATISTICS
RUSHING — Selinsgrove: R. Aument 6-64, 2 TDs; Schon 2-58, TD; Hoover 6-38, 2 TDs; Coy Bastian 5-34; Reece Fellman 1-2; Jack Hawn 4-(-4); TEAM 1-(-7). Milton: Jason Valladares 30-69; Rowe 4-10, TD; Ashton Canelo 2-8; Alexander DeHart 1-2; Trey Locke 2-(-7).
PASSING — Selinsgrove: Bastian 5-10-0, 78 yards. Milton: Rowe 10-19-1, 74 yards.
RECEIVING — Selinsgrove: R. Aument 1-41, Brett Foor 3-24, Schon 1-13. Milton: Canelo 4-25, Xzavier Minium 2-23, Dylan Reiff 2-21, Valladares 1-5, Nathan Scholl 1-0.