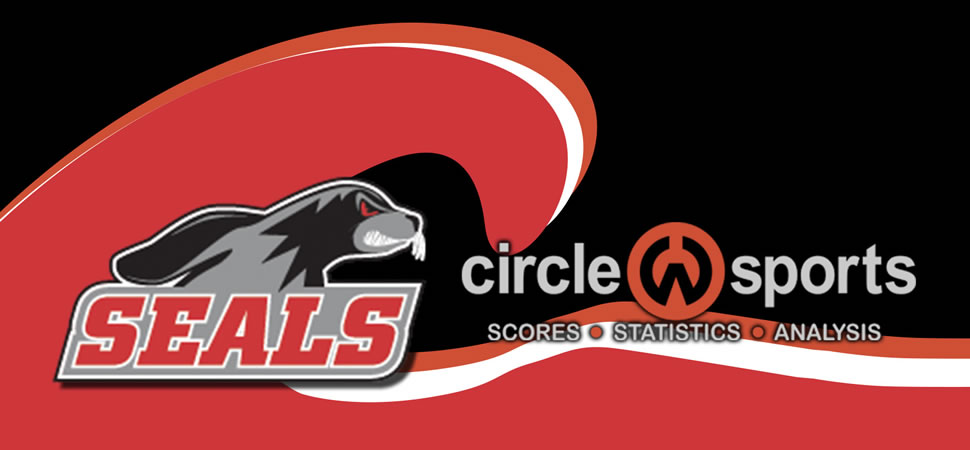 Shamokin use special teams, defense to knock off Seals
By: Selinsgrove Athletics | Selinsgrove Athletics | September 26, 2020
SELINSGROVE — Shamokin used its special teams to build a 16-0 lead in the first half, then used a dominant running game to keep the Seals off the board in the Indians'16-0 win over Selinsgrove in Heartland Athletic Conference-Division I action.
Ian Paul ran 67 yards in Shamokin's second drive of the game to set up Max Madden's short touchdown run to give Shamokin a 7-0 lead.
Selinsgrove went three-and-out on its next offensive possession, and the Indians blocked the punt. Corey Adams fell on the ball in the end zone for a touchdown and a 14-0 Shamokin lead.
The Indians picked up a safety on a blocked punt in the second quarter, but that did it for the scoring in the contest.
Selinsgrove defense stopped the Indians twice on downs in the second half, but Shamokin ran off 8:55 of the third quarter on its first drive of the second half. The Indians dominated time of possession, holding the ball for nearly 30 minutes.
SHAMOKIN 16, SELINSGROVE 0
SCORING SUMMARY
Shamokin (2-1)14 2 0 0 — 16
Selinsgrove (1-2) 0 0 0 0 — 0
First quarter
Sham-Max Madden 1 run (Carson Ososkie kick )
Sham-Corey Adams fumble recovery in end zone (Ososkie kick)
Second quarter
Sham-Safety, blocked punt
TEAM STATISTICS
`Sham`Sel
First downs`13`6
Total yards`282`101
Rushes-yards`48-219`17-8
Passing`5-13-0`9-30-0
Passing yards`63`93
Fumbles-lost`2-1`2-1
Penalties-yards`8-65`4-43
INDIVIDUAL STATISTICS
RUSHING — Shamokin: Ian Paul 10-97; Max Madden 23-94, TD; Aaron Frasch 11-41; Brett Nye 2-(-4); TEAM 1-(-9). Selinsgrove: Coy Bastian 11-5; Ryan Straub 1-4; Ryan Aument 5-(-1).
PASSING — Shamokin: Nye 5-13-0, for 63 yards. Selinsgrove: Bastian 9-30-0, for 93 yards.
RECEIVING — Shamokin: Micah Miller 1-30; Ryder Zulkowski 2-19; Paul 1-12; Madden 1-2. Selinsgrove: Brett Foor 4-53; Frasch 4-42; Aument 1-(-2).