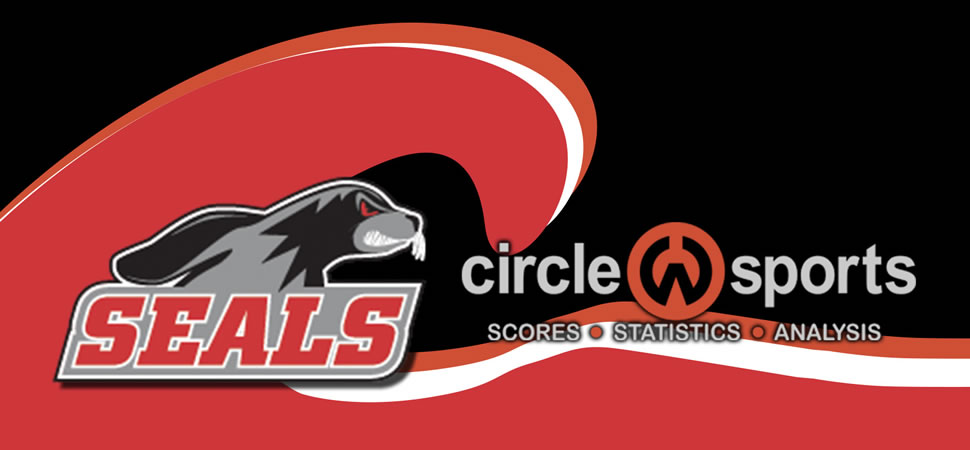 Selinsgrove wrestling beats Shikellamy for the first time since 197
By: Selinsgrove Athletics | Selinsgrove Athletics | January 18, 2020
SUNBURY - Selinsgrove had to wait nearly a year to get a 42-year old monkey off its a back.
A year after dropping the dual meet by a point, Selinsgrove used six pins and two technical falls to beat Shikellamy, 50-21, and beat the Braves for the first time since 1978.
Sophomore Donovan Goundie kicked off the match with a fall in 2:59 at 120 pounds after falling behind by 7-1 against Shikellamy freshman Hunter Beaver.
Aidan Gaugler picked up a tech fall and Sylvan Martin followed with a decision for a 14-0 Selinsgrove lead, but the three decisions and a pin in four consecutive matches put the Braves ahead 15-14.
Coy Bastian picked up a pin to give the Seals the lead for good, before Ryan Aument and Nate Schon picked up falls to clinch the win. Trey Baney won by injury default at heavyweight and Leo Martinez picked up a fall at 106 as the Seals scored 36 straight points.
SELINSGROVE 50, SHIKELLAMY 21
120: Donovan Goundie (Sel) pinned Hunter Beaver, 2:59; 126: Aiden Gaugler (Sel) tech. fall Arthur Skoff, 21-5, 4:47; 132: Sylvan Martin (Sel) dec. Caleb Yoder, 5-4; 138: Coltyn Sempko (Shik) dec. Garrett Paradise, 6-0; 145: Cade Balestrini (Shik) pinned Ryan Moyer, 2:55; 152: Drew Balestrini (Shik) dec. Teague Hoover, 2-0; 160: Baryn Emerich (Shik) dec. Dean Hollenbach, 5-0; 170: Coy Bastian (Sel) pinned Gage Wolfe, 3:42; 182: Steven Miller (Sel) won by forfeit; 195: Ryan Aument (Sel) pinned Logan Krick, 1:47; 220: Nate Schon (Sel) pinned Adam Young, 1:44; 285: Trey Baney (Sel) injury default Jake Reed, 0:47; 106: Leo Martinez (Sel) pinned Kerah Kratzer, 1:27; 113: Damien Wolf (Shik) pinned Tom Strouse, 3:26.