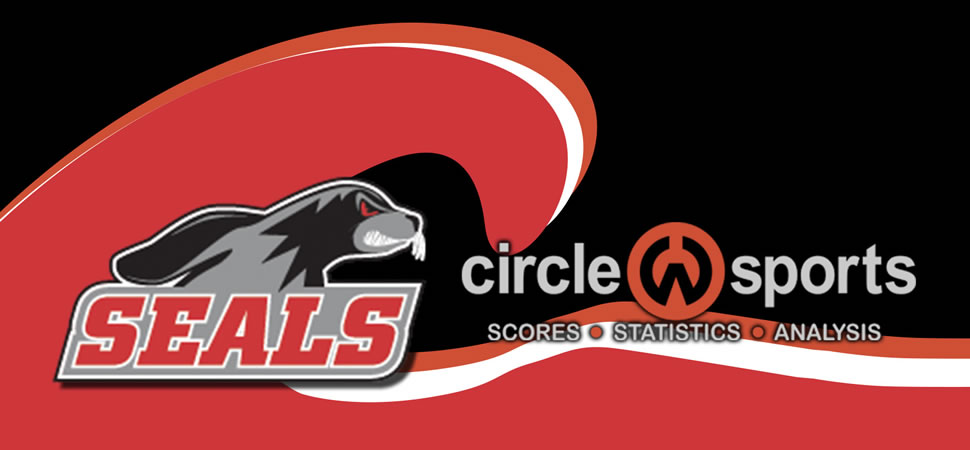 Selinsgrove wins boys soccer opener over Midd-West
By: Selinsgrove Athletics | Selinsgrove Athletics | September 16, 2020
MIDDLEBURG - The schedule makers for the Pennsylvania Heartland Athletic Conference-Division I did defending District 4 Class 3A boys soccer champion Selinsgrove very little favors to open the 2020 season.
The Seals first two games of the season are Midd-West and Lewisburg.
In the first of those two matchups, Selinsgrove made two goals in the first 10 minutes stand up as the Seals beat Snyder County-rival Midd-West, 5-3 in a night game on the turf at Sports Boosters Athletic Park.
Matt Gilfert sent a free kick into the box that Nick Ritter converted 5:31 into the game, before two minutes later, Noah Derr scored off a corner kick. Owen Magee picked up the assist for Selinsgrove.
Nick Eppley scored for the Mustangs late in the first half, giving the Seals a 2-1 lead at the break.
Magee would score to open the second half off a Derr assist to make it 3-1, before Kyle Ruhl scored the first of his two second-half goals to make it 4-1. Jamison Bohner got the assist for Selinsgrove.
Selinsgrove led in shots (11-9) and corners (6-3). Cole Catherman had seven saves in net for the Seals.
Midd-West drops to 1-1-1.
SELINSGROVE 5, MIDD-WEST 3
First half
S-Nick Ritter (Matthew Gilfert), 34:19; S-Noah Derr (Owen Magee), 32:06; MW-Nicholas Eppley, 25:03.
Second half
S-Magee (Derr), 15:06; S-Kyle Ruhl (Jamison Bohner), 9:23; MW-Stefan Leitzel (PK), 8:01; S-Ruhl, 7:53; MW-Nolan Stahl (Eppley), 6:22.
Shots: S, 11-9; Corners: S, 6-3. Saves: Selinsgrove 7 (Cole Catherman); Midd-West 6 (Josh Horst).