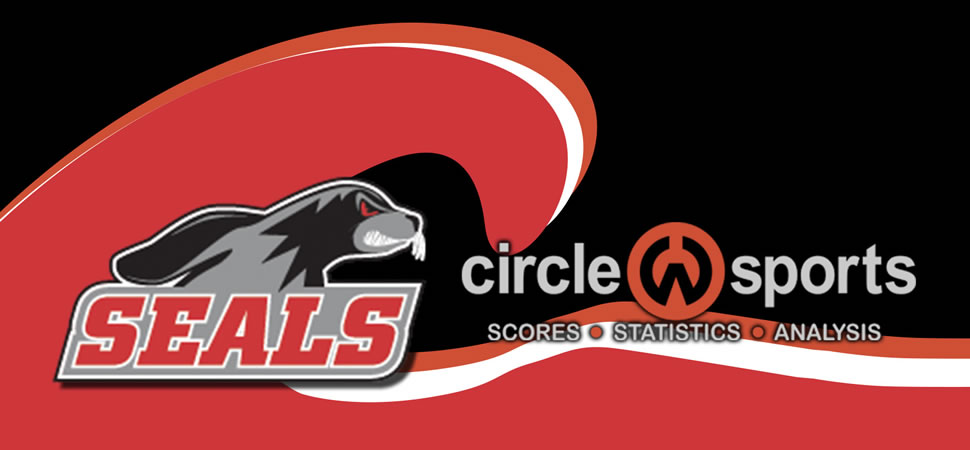 Selinsgrove takes down rival Shikellamy
By: Selinsgrove Athletics | Selinsgrove Athletics | October 10, 2020
SUNBURY - After last week's loss to Jersey Shore, Selinsgrove coach Derek Hicks, and his offensive staff - Mike Ferriero and Pete Voss - spent the weekend making major changes to the Selinsgrove offense.
"As a staff last weekend, we got together - I don't want to say we burned the playbook - but we burned most of it," HIcks said. "Credit to Mike and Pete, they put a lot of time in. We kind of went old school. We went back to toss, the stretch, the belly play was big for us in the second half. Those guys did a lot of hard work getting the blocking schemes together.
"Our O-line did a great job of picking up a new scheme in a week, and making it work."
Fullback Ryan Aument ran for two scores, while Brett Foor scored on a punt return and an interception return as Selinsgrove snapped a three-game losing streak with a 28-0 win over Shikellamy.
It took a while for the Selinsgrove offense to get untracked, but the defense made a key stop in the first quarter to keep Shikellamy off the board.
The Seals fumbled the ball away, and freshman Luke Snyder recovered for the Braves on the Selinsgrove 16. Brandon Hile tackled Coltyn Sempko for a three-yard loss on first down. Ryan Aument followed with a tackle for a loss on a running play to put Shikellamy into a third-and-14 situation.
Shikellamy picked up 13 yards on the next play, setting up a fourth-and-one. Shikellamy tried the right of side of the Seals defense with a quarterback sneak. Sophomore Steven Miller and senior Jack Hawn stacked up Balestrini at the line, giving the ball back to the Selinsgrove offense.
"They came out and set the tone for night, by not giving up points," Hicks said. "I stuck to the basics (on the defensive calls). That was just the kids making plays."
Now Selinsgrove needed to find a spark to get its offense kickstarted. That play came late in the second quarter on special teams from Foor.
"I was talking to Ryan Aument (on Thursday). He's a senior; he's frustrated. He said to me that he just wants to win," Derek Hicks said. "Somebody's going have to make a play to save our season. Brett was the one that did it."
Foor got ready to receive Shikellamy's Jon Gittens punt deep in his own territory. He drifted back to the 14-yard line near the middle of the field, and immediately started running to his right.
He picked up one block early in the return, cut to the right sideline, and went touched into the end zone for a 7-0 Selinsgrove lead.
"(The return) went right; I saw the hole," Foor said. "I saw a lot of open space in front of me. I just felt the energy change in the stadium, and I felt a lot of momentum.
"We took off from there."
The Seals (2-3 overall and HAC-I) took control of the game in the third quarter. The Braves fumbled the opening kickoff of the second half, and the Selinsgrove offense took over at the Braves' 16. Selinsgrove got a first down inside the Braves' 10, but a dead ball foul pushed them back to the 20. Two play later, quarterback Coy Bastian faked a pitch, and handed the ball to Aument on a fullback delay, who scored from 18 yards out, giving the Seals a 14-0 with 10:01 left in the first half.
"I thought we were playing well until the punt return. It just hurts," Shikellamy coach Jim Keiser said. "That punt return really broke our backs.
"They fought hard, and that's all I can really ask of them."
Selinsgrove's defense forced a punt on the next Shikellamy drive, and the Seals put together their best drive in a month. Selinsgrove marched 77 yards in six plays. Aument carried the ball three times for 50 yards on the drive, including a five-yard TD run to make it 21-0 with 4:31 left in the third quarter.
"Our offensive line really came together," Aument said. "They opened up holes, and I took advantage."
SELINSGROVE 28, SHIKELLAMY 0
Selinsgrove (2-3)`0`7`14`7 – 28
Shikellamy (1-4)`0`0`0`0 – 0
SCORING SUMMARY
Second quarter
Sel-Brett Foor 86 punt return (Kyle Ruhl kick)
Third quarter
Sel-Ryan Aument 18 run (Ruhl kick)
Sel-Aument 5 run (Ruhl kick)
Fourth quarter
Sel-Foor 19 interception return (Ruhl kick)
Team statistics
`Sel`Shik
First downs`12`7
Rushes-net yards`31-145`34-61
Passing yards`33`41
Passing`5-9-1`9-23-2
Fumbles-lost`3-2`4-2
Penalties-yards`5-60`7-60
Individual statistics
RUSHING — Selinsgrove: Ryan Aument 8-89, 2 TDs; Brandon Hile 6-29; Teague Hoover 11-12; Coy Bastian 5-12; Nate Aument 1-4; Ryan Straub 1-0; team 1-(-1). Shikellamy: Drew Balestrini 18-31; Isaac Schaffer-Neitz 2-23; Coltyn Sempko 8-13; Jayden McCormick 4-7; Conner Fitzgerald 1-(-1); Brayden Wertman 1-(-12).
PASSING – Selinsgrove: Bastian 5-9-1 for 33 yards. Shikellamy: Balestrini 9-23-2 for 41 yards.
RECEIVING — Selinsgrove: Straub 1-16; Hoover 1-10; Scott Kissinger 1-4; Brett Foor 1-3; Nate Aument 1-0. Shikellamy: Sempko 6-18; Luke Snyder 1-13; Davis Marshall 1-9; Fitzgerald 1-1.