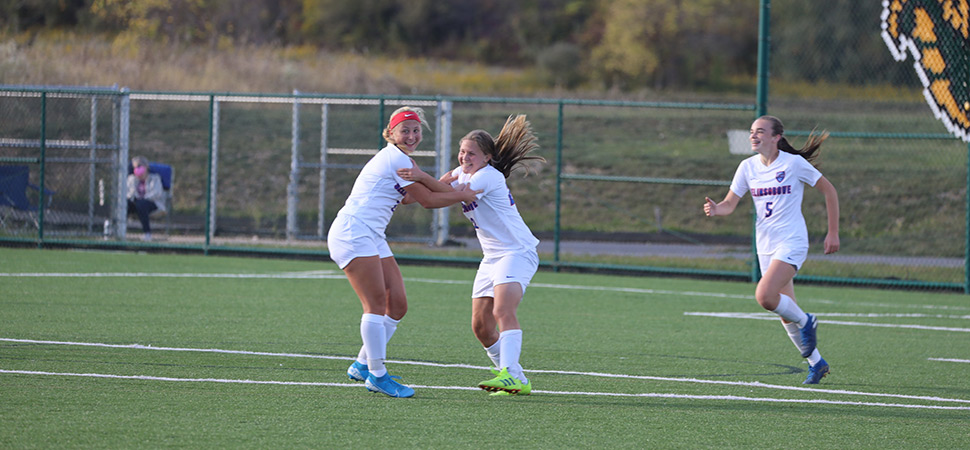 Selinsgrove rallies to tie Lewisburg
By: Selinsgrove Athletics | Selinsgrove Athletics | October 5, 2020 | Photo courtesy Steve Varias
LEWISBURG — Alexys Gabrielson scored with 2:20 left in regulation to lift Selinsgrove to a 2-2 tie with Lewisburg, the Seals' second tie of the week in Pennsylvania Heartland Athletic Conference-Division I action.
Taryn Beers and Ella Reish each scored first-half goals for the Green Dragons against a Seals team that has yet to experience a division loss.
Lillian Poust got Selinsgrove (6-2-2 overall, 5-0-2 PHAC-I) on the board off an assist from Sydney Shatzer. Abigail Parise picked up the assist on Gabrielson's game-tying goal.
Lewisburg 2, Selinsgrove 2
First half
L-Taryn Beers; L-Ella Reish.
Second half
S-Lilian Poust (Sydney Shatzer); S-Alexys Gabrielson (Abigail Parise).
Shots: S 18-11. Saves: L 16-9.