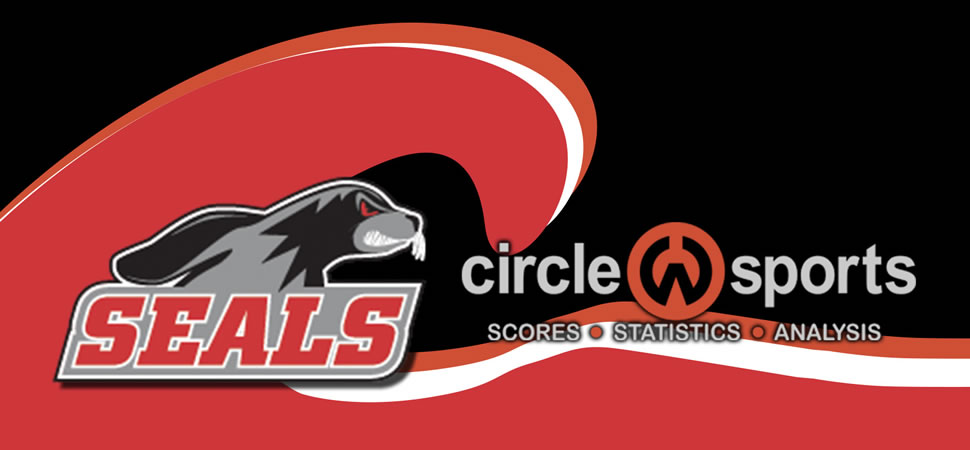 Selinsgrove knocks off Jersey Shore on the wrestling mat
By: Selinsgrove Athletics | Selinsgrove Athletics | January 15, 2020
SELINSGROVE - Dean Hollenbach, Ryan Aument and Nate Schon all picked up falls as Selinsgrove remained undefeated in Pennsylvania Heartland Athletic Conference-Division I action with a 54-16 win over Jersey Shore.
Hollenbach picked up a fall in 23 seconds at 160 pounds, while Ryan Aument's pin came in 1:09 at 195 pounds. Nate Schon pinned Seth Webb in 1:33 at 275 pounds.
Aiden Gaugler (126 pounds), Sylvan Martin (132 pounds) and Coy Bastian (170) also picked up bonus-point wins for the Seals (3-0 overall, 2-0 PHAC-I).
The Seals take on rival Shikellamy on Thursday night at the Phil Lockcuff Field House.
Selinsgrove 54, Jersey Shore 16
220: Trey Baney (S) won by forfeit; 285: Nate Schon (S) pinned Seth Webb, 1:33; 106: Leo Martinez (S) won by forfeit; 113: Donovan Goundie (S) won by forfeit; 120: Liam Goodrich (JS) pinned Nick Rice, 0:28; 126: Aiden Gaugler (S) major dec. Gabe Andrus, 12-2; 132: Sylvan Martin (S) major dec. Aden Keisner, 8-0; 138: Garrett Paradis (S) dec. Cade Vuocolo, 6-0; 145: Gabe Packer (JS) pinned Teague Hoover, 1:46; 152: Tyler Bauder (JS) major dec. Josiah Foss, 12-3; 160: Dean Hollenbach (S) pinned Richie Hamlin, 0:23; 170: Coy Bastian (S) major dec. Hayden Packer, 14-4; 182: Steven Miller (S) dec. Ryan Kershner, 9-3; 195: Ryan Aument (S) pinned Colby McKibben, 1:09.