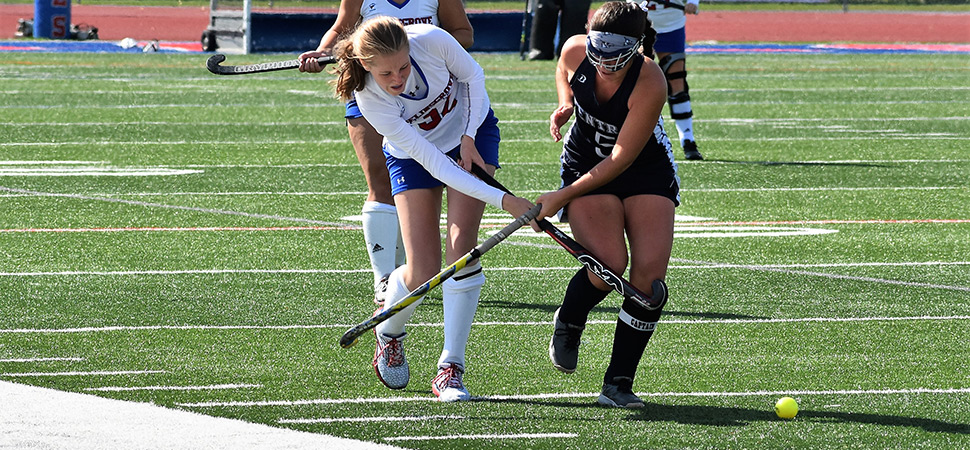 Selinsgrove knocks off Central Columbia
By: Selinsgrove Athletics | Selinsgrove Athletics | October 3, 2020 | Photo courtesy Michael Wendt
SELINSGROVE - Selinsgrove scored two first-half goals, and the goalie combination of Riley Batdorf and Lonna Temple combined on the shutout as the Seals beat Central Columbia, 2-0, in a Pennsylvania Heartland Athletic Conference-crossover game.
Leah Toskey scored an unassisted goal with 1:43 left in the first quarter. Carly Aument added an insurance goal with 5:02 left in the second quarter, assisted by Lexi Freed.
Temple (three) and Batdorf (two) combined for five saves in the shutout.
Selinsgrove improves to 10-1. Central Columbia drops to 6-2.
The Seals won the junior varsity game, 3-0.
Selinsgrove 2, Central Columbia 0
First quarter
Sel-Leah Toskey (unassisted), 1:43.
Second quarter
Sel-Carly Aument (Lexi Freed), 5:02.
Shots: Sel, 15-5. Corners: Sel, 17-5. Saves: Central Columbia 13 (Makiah Brewer 10 and 3 defensive saves); Selinsgrove 5 (Riley Batdorf 2; Lonna Temple, 3).