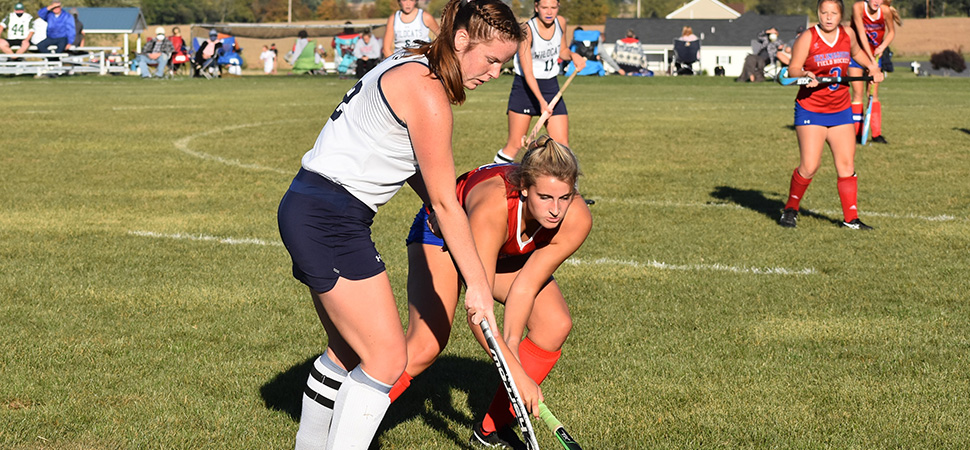 Selinsgrove bounces back to beat Mifflinburg
By: Selinsgrove Athletics | Selinsgrove Athletics | October 2, 2020
MIFFLINBURG - Selinsgrove bounced back from a loss to Lewisburg behind first-quarter goals by Liv Reichley and Hannah Smullen to beat Mifflinburg 3-1 in Pennsylvania Heartland Athletic Conference-Division I action.
The Seals improve to 9-1 overall and 6-0 PHAC-I.
Reichley scored with 11:08 left in the first quarter off an assist from Jess Alba, before Smullen added an unassisted goal with 5:57 left in the opening quarter to give the Seals a 2-0 lead.
Mifflinburg cut the lead to one late in the third quarter, but Carly Aument scored off an assist from Lexi Freed to push the Seals lead back to two with 1:14 left in the third.
Selinsgrove led in shots (11-3) and corners (5-3). Lonna Temple made two saves for Selinsgrove.
Selinsgrove 3, Mifflinburg 1
First quarter
S-Liv Reichley (Jess Alba), 11:08; S-Hannah Smullen, 5:57.
Third quarter
M-Chloe Hanselman (Camryn Murray), 3:25; S-Carly Aument (Lexi Freed), 1:14.
Shots: S 11-3. Corners: S 5-3. Saves: Selinsgrove 2 (Riley Batdorf 0, Lonna Temple 2); Mifflinburg 8 (Jaden Keister).