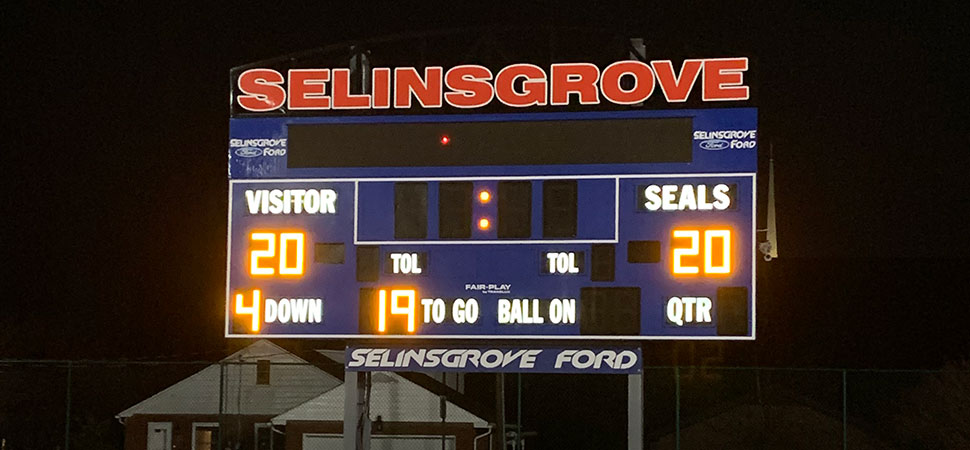 Seals light up Harold L. Bolig Stadium for Be the Light Campaign
By: Selinsgrove Athletics | Selinsgrove Athletics | April 18, 2020 | Photo courtesy Selinsgrove Athletics
Last night Selinsgrove Area School District, in conjunction with multiple school districts in Pennsylvania and the nation, turned on their stadium lights as part of the Be the Light Campaign.
The Be the Light Campaign honors the Class of 2020 and supporting the nurses, doctors, and first responders on the front line of COVID-19. Each Friday night at 8:20 p.m. until the end of May our scoreboard will display the score as 20-20 in honor of this year's graduating class, while 4th Down and 19 Yards to Go will be displayed as the down and distance signifying COVID-19 is on its final down.
We cannot stress this enough, supporters of this initiative should NOT travel onto school district property.