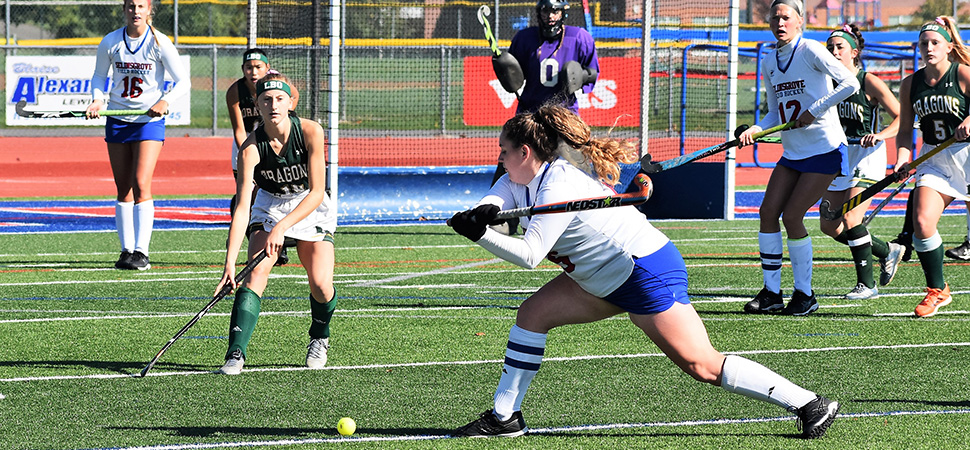 Seals beat Lewisburg, only team to be Selinsgrove this season
By: Selinsgrove Athletics | Selinsgrove Athletics | October 17, 2020
SELINSGROVE - The one on the right side of the Selinsgrove's column sticks out to the Seals and their field hockey fans.
That lone loss came at the hands of Lewisburg back in September, and Selinsgrove got a chance at a little revenge on the turf at Harold L. Bolig Memorial Field.
Jess Alba scored an unassisted goal in the first quarter, and the Selinsgrove defense made it stand up in a 2-0 win over the Green Dragons, snapping Lewisburg's nine-game winning streak.
Selinsgrove improves to 14-1 on the season and celebrated Senior Day with the victory, and what a way to celebrate.
The Seals limited Lewisburg to just one shot and one corner in the victory. Riley Batdorf made one save for Selinsgrove.
Alba added an insurance goal with 6:17 left in the game, and surpassed 40 goals in her career.
Selinsgrove has three regular season games remaining - Shikellamy, Danville and Bloomsburg - all on the road.
Lewisburg drops to 9-2.
Selinsgrove 2, Lewisburg 0
First quarter
Sel-Jess Alba (unassisted), 10:20.
Fourth quarter
Sel-Alba (unassisted), 6:17.
Shots: Sel, 15-1. Corners: Sel, 11-1. Saves: Selinsgrove 1 (Riley Batdorf); Lewisburg 13 (Kerstin Koons).
JV: Lew, 2-1.