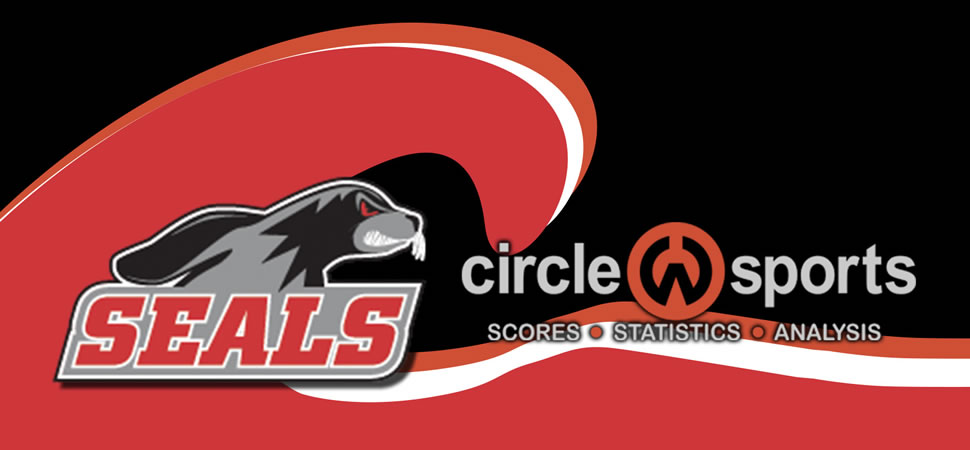 Ruhl's late FG, and defense helps Selinsgrove to win over Central Mountain
By: Selinsgrove Athletics | Selinsgrove Athletics | October 16, 2020
SELINSGROVE - Kyle Ruhl kicked a 22-yard field goal with 5:36 left in the fourth quarter, and the defense allowed just one score for the fourth time in sixth games as Selinsgrove knocked off Central Mountain, 9-7, at Harold L. Bolig Memorial Field.
Selinsgrove (3-3) fell to the Wildcats (4-2) back on Sept. 18, by a 7-3 score, and it looked like Central Mountain would make it two wins over the Seals this season.
Brett Gerlach's one-yard TD run and Tyler Weaver's extra point capped a 68-yard 10-play drive late in the third quarter to take a 7-6 lead with 5:42 left in the third quarter.
However, the Seals offense answered, driving to the Central Mountain 5, before being stopped. Ruhl's field goal made it 9-7 with 5:36 left in the game.
Selinsgrove wanted to squib the kickoff, but it bounced right off a Central Mountain player, giving the Wildcats the ball near midfield, and more than five minutes to take the lead.
The Wildcats drove into the Selinsgrove red zone, but safety Teague Hoover stopped the Wildcats short of a first down, and Weaver missed a field goal with 48 seconds left to give Selinsgrove the victory.
The Seals took the lead on the final play of the first quarter, when quarterback Coy Bastian ran 67 yards to give Selinsgrove a 6-0 lead.
SELINSGROVE 9, CENTRAL MOUNTAIN 7
Central Mountain (4-2)`0`0`7`0 — 7
Selinsgrove (3-3)`6`0`0`3 — 9
Scoring summary
First quarter
S-Coy Bastian 67 run (kick failed), 0:00
Third quarter
CM-Brett Gerlach 1 run (Tyler Weaver kick), 5:42
Fourth quarter
S-Kyle Ruhl 22 field goal, 5:36
STATISTICS
`CM`S
First downs`14`7
Rushes-net yards`38-87`31-192
Passing yardage`115`0
Comp-Att-Int`10-15-0`0-4-0
Fumbles-lost`3-1`1-1
Penalties-yards`7-55`9-42
INDIVIDUAL STATISTICS
RUSHING — Central Mountain: Ryan Pentz 21-70; Micah Walizer 8-32; Ben Garlick 1-4; Peyton Johnson 1-(-2); Brett Gerlach 7-(-17), TD. Selinsgrove: Coy Bastian 7-102, TD; Teague Hoover 6-37; Brandon Hile 11-34; Ryan Aument 4-17; Devin Pardoe 1-4; Team 2-(-2).
PASSING — Central Mountain: Gerlach 9-14-0, 90 yds.; Johnson 1-1-0, 25 yds. Selinsgrove: Bastian 1-5-0, 9 yds.
RECEIVING — Central Mountain: Johnson 6-62; Nick Long 2-19; Gerlach 1-25; Pentz 1-9. Selinsgrove: Scott Kissinger 1-9.