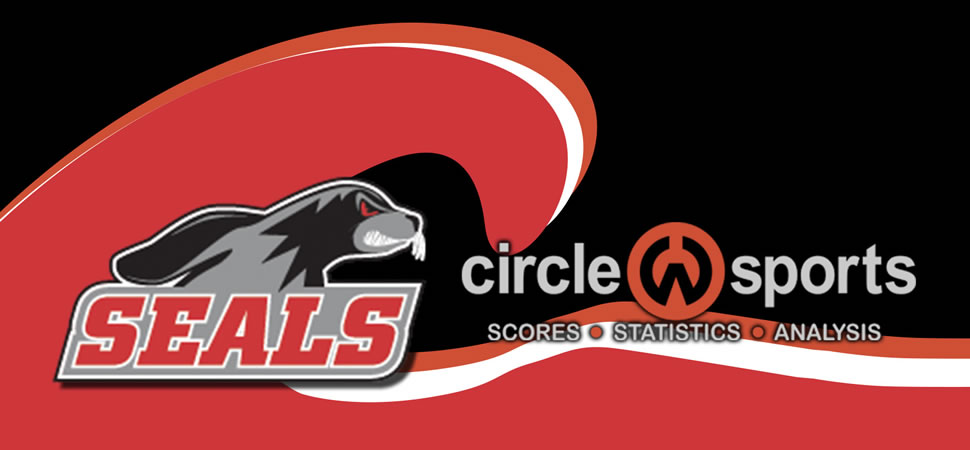 Jersey Shore pulls away from the Seals
By: Selinsgrove Athletics | Selinsgrove Athletics | October 2, 2020
SELINSGROVE - Jersey Shore brought one of the most potent offenses in Pennsylvania high school football to Harold L. Bolig Memorial Stadium.
So the last thing Selinsgrove needed was that Bulldogs offense to get off to a quick start in the Pennsylvania Heartland Athletic Conference-Division I contest.
However, the Seals defense held up early, stopping drives twice in their own territory, including a Teague Hoover interception off a tipped pass by Brandon Hile.
Jersey Shore finally broke through - on a long pass to all-state wide receiver Cayden Hess - and Selinsgrove never recovered.
Brandon Weary threw three touchdowns pass, two to Hess, as Jersey Shore beat Selinsgrove, 33-0.
Jersey Shore built a 21-0 halftime lead. Selinsgrove then put together its best drive of the game late in the third quarter. Using a short passing attack, Selinsgrove drove deep into Jersey Shore territory, but didn't come away with any points.
Selinsgrove drops to 1-3 overall and PHAC-I. They will face rival Shikellamy next week. Jersey Shore improves to 4-0.
JERSEY SHORE 33, SELINSGROVE 0
Jersey Shore (4-0) `0`21`12`0 – 33
Selinsgrove (1-3) `0`0`0`0 – 0
SCORING SUMMARY
Second quarter
JS – Cayden Hess 40 pass from Branden Wheary (Cam Allison kick)
JS – Owen Anderson 8 run (Allison kick)
JS – Hess 8 pass from Wheary (Allison kick)
Third quarter
JS – Kooper Peacock 17 pass from Wheary (kick failed)
JS – Hayden Packer 3 run (kick failed)
TEAM STATISTICS
`JS`Sel
First downs`19`4
Rushes-yards`53-186`29-38
Passing`11-24-1`7-22-2
Passing yards`169`46
Penalties-yards`6-55`6-49
Fumbles-lost`1-0`1-1
INDIVIDUAL STATISTICS
RUSHING — Jersey Shore: Cam Allison 21-115; Hayden Packer 9-29, TD; Brady Jordan 9-22; Owen Anderson 4-24, TD; Branden Wheary 3-(-11); Nick Williams 2-9; Kooper Peacock 2-9; Cayden Hess 1-1; Donald Steinbacher 1-0; Team 1-(-12). Selinsgrove: Coy Bastian 14-23; Teague Hoover 5-(-3); Ryan Straub 4-8; Brandon Hile 4-(-1); Ryan Aument 1-1; Jack Hawn 1-0.
PASSING — Jersey Shore: Wheary 11-24-1, for 169 yards, 3 TDs. Selinsgrove: Bastian 7-22-2, for 46 yards.
RECEIVING — Jersey Shore: Hess 5-78, 2 TDs; Peacock 3-46, TD; Anderson 2-31; Dalton Dungan 1-14. Selinsgrove: Brett Foor 4-39; Nate Aument 2-(-1); Scott Kissinger 1-8.