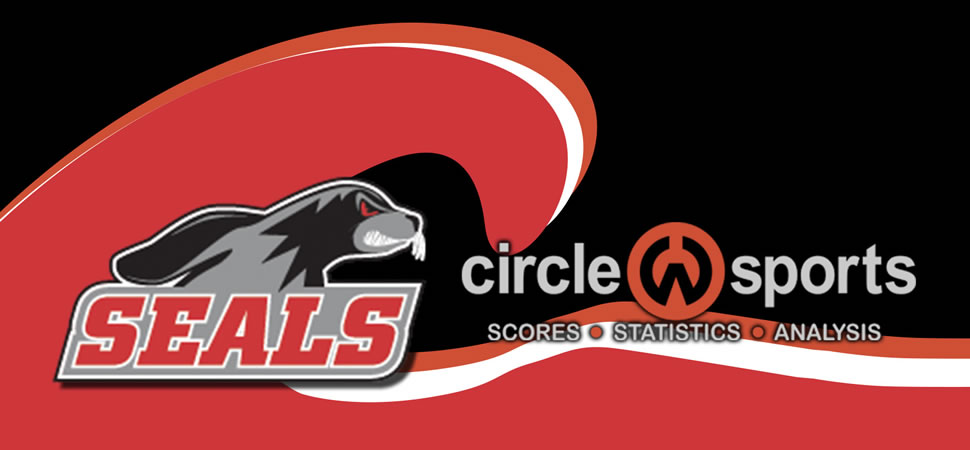 Central Mountain wins final three matches to beat Selinsgrove wrestling
By: Selinsgrove Athletics | Selinsgrove Athletics | January 21, 2020
MILL HALL - Nate Schon pinned Gage Sutliff at 220 pounds to give Selinsgrove a 30-19 lead, and a shot to break Central Mountain's grip on the Heartland Athletic Conference Division I title.
The Wildcats had other ideas.
Central Mountain picked up pins at heavyweight and 103 pounds to take a 31-30 lead, before a major decision at 113 pounds clinched a 36-30 win over the Seals.
It's the Wildcats 38th straight win in HAC-I action.
Selinsgrove (9-1, 3-1) also got pins from Aiden Gaugler (126), Coy Bastian (170) and Steven Miller (182). Gaugler's pin at 126 pounds came against Derek Keen, who moved up two weights to face Gaugler in a battle of state-ranked wrestlers.
Central Mountain 36, Selinsgrove 30
120: Braylen Corter (CM) tech fall Thomas Strouse, 18-1, 5:49; 126: Aiden Gaugler (Sel) pinned Derek Keen, 5:41; 132: Taylor Weaver (CM) pinned Sylvan Martin, 1:54; 138: Garrett Paradis (Sel) dec. Hayden Walizer, 9-7; 145: Teague Hoover (Sel) dec. Kaden Falls, 7-2; 152: Damien Galentine (CM) dec. Josiah Foss, 8-5; 160: Lane Porter (CM) dec. Dean Hollenbach, 6-2; 170: Coy Bastian (Sel) pinned Ashton Intallura, 1:57; 182: Steve Miller (Sel) pinned Caleb Porter, 3:38; 195: Nikolas Miller (CM) dec. Ryan Aument, 5-2; 220: Nate Schon (Sel) pinned Gage Sutliff, 3:50; 285: Cyrus McCarl (CM) pinned Trey Baney, 3:52; 106: Clayton Foster (CM) pinned Leo Martinez, 1:29; 113: Gino Serafini (CM) maj. dec. Donovan Goundie, 8-0.