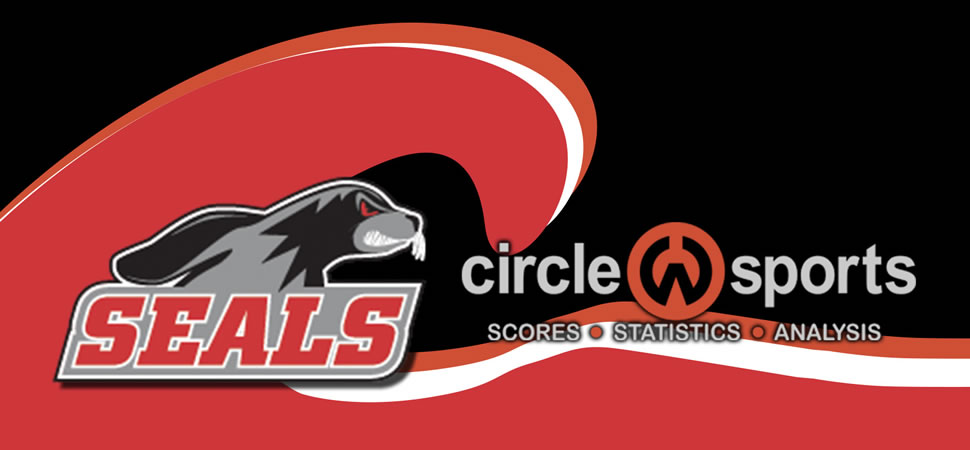 Selinsgrove falls on the road to Williamsport
By: Selinsgrove Athletics | Selinsgrove Athletics | August 29, 2019
WILLIAMSPORT - Selinsgrove won both doubles matches on Thursday afternoon, but Williamsport swept the singles matches to claim the Pennsylvania Heartland Athletic Conference-Division I girls tennis match.
Taylor Pauhlhamus and Keera School knocked off Madison Livermore and Allyson McCann, 6-2, 4-6, 6-0 at No. 1 doubles for the Seals. At No. 2 doubles, the Selinsgrove team of Fiona Finnerty and Maddie Rowan knocked off Emma Campbell and Mary Hillman, 6-4, 6-2 for the victory.
The teams had split four matches with No. 3 singles still being contested. Williamsport's Rosie Flock was able to win the third set tie break, 7-4, to give the Millionaires the victory.
WILLIAMSPORT 3, SELINSGROVE 2
Singles
Mia Shuler (W) def. Daisy Ettinger 6-1, 6-4
Kalindi Maggs (W) def. Emeline Snook 6-2, 6-2
Rosie Flock (W) def. Avery DeFazio 6-3, 0-6, 7-6 (tiebreaker 7-4)

Doubles
Taylor Paulhamus/Keera School (S) def. Madison Livermore/Allyson McCann 6-2, 4-6, 6-0
Fiona Finnerty/Maddie Rowan (S) def. Emma Campbell/Mary Hillman 6-4, 6-2