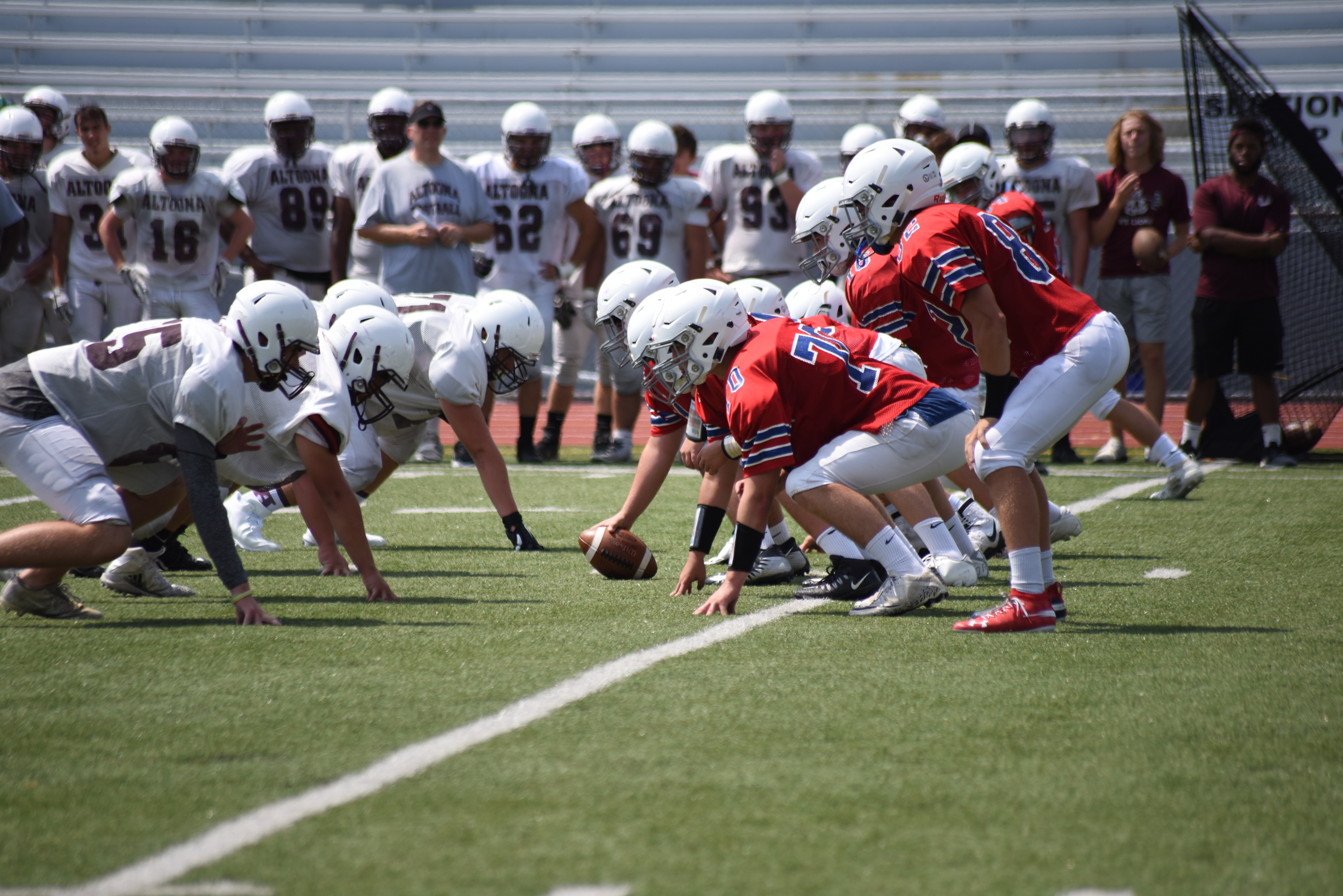 Scrimmage Against Altoona
By: Selinsgrove Athletics | August 17, 2019 | Photo courtesy Katie Domaracki
Following the scrimmage Eagle 107 was able to get Coach Hicks' assessment from Altoona.
"I was pleased with the scrimmage. Defensively, we were aggressive and attacked the line of scrimmage. The secondary looked good and was able to get a Brett Foor pick 6. Offensively, the line did a nice job with run blocking as well as pass protection. Both tailbacks (Dean Hollenbach and Nate Schon) ran hard. Danny Schoch also had some nice plays including a TD pass to Brett Foor. We have some things to correct but we are where we need to be heading to week 1."
Go Seals!! (article courtesy of Eagle 107)
View photos here.