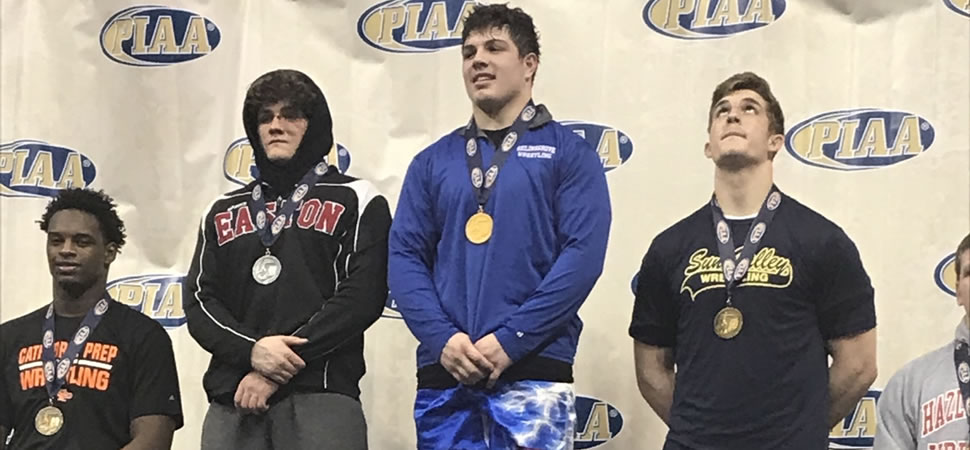 Schon wins 220-pound State Title
By: Ed Weaver | Selinsgrove Athletics | March 11, 2019 | Photo courtesy Derek Hicks
Sophomore Nate Schon capped a great sophomore wrestling season by winning the 220 lb. state title at Hershey over the weekend.
"I couldn't be happier for Nate," said football head coach Derek Hicks. "Two years ago he was injured and it cost him a gold at PJW's. Last year, Nate was back but still recovering. This year the quickness and athleticism that makes Nate so good was back. To finish his sophomore season with one loss and a state gold is an amazing accomplishment. The next two years should be fun to watch!"
Schon pinned Nazareth's Steven Schott in 5:33 in the first round, then pinned Central Dauphin's Marques Holten in 3:15 in the quarterfinals. In the semi's Schon won 14-6 over Hazleton's Shane Noonan then won 14-1 over Easton's Andrew Balukas to bring home state gold.