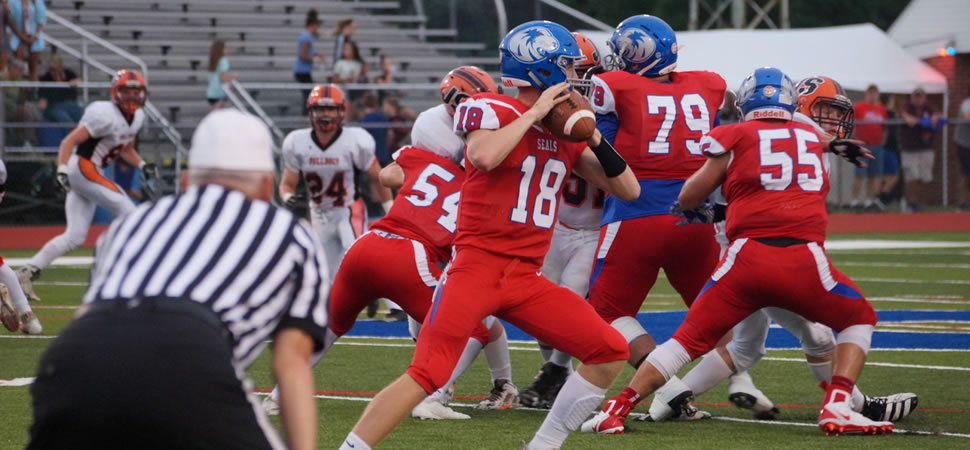 Week 2: Selinsgrove Dominates Jersey Shore
By: Greg Kahn | Selinsgrove Athletics | August 31, 2018 | Photo courtesy Paige Smith
In their opening home game on new turf, the Seals dominated Jersey Shore in a 31-10 victory, improving to 1-1 on the season. From the start, the JS Bulldogs gave Seals Freshman QB Danny Shoch no respect, putting virtually 10 in the box and the safety 10 yards off the line of scrimmage. Big mistake. Shoch took full advantage of the hubris, shredding the Bulldogs' defense for 297 yds and 3 TDs by hitting Josh Nylund, Ben Swineford and Joe Kahn in the air. Sophomore Nate Schon bulldozed through for a rushing TD.
The Seals' stingy Defense held Jersey Shore to 175 yds of total offense. Impressive defensive play came from Senior DT Blaise Zeiders, Freshman Safety Teague Hoover and Senior LB Joe Kahn.
For complete coverage, check out the Daily Item article here.