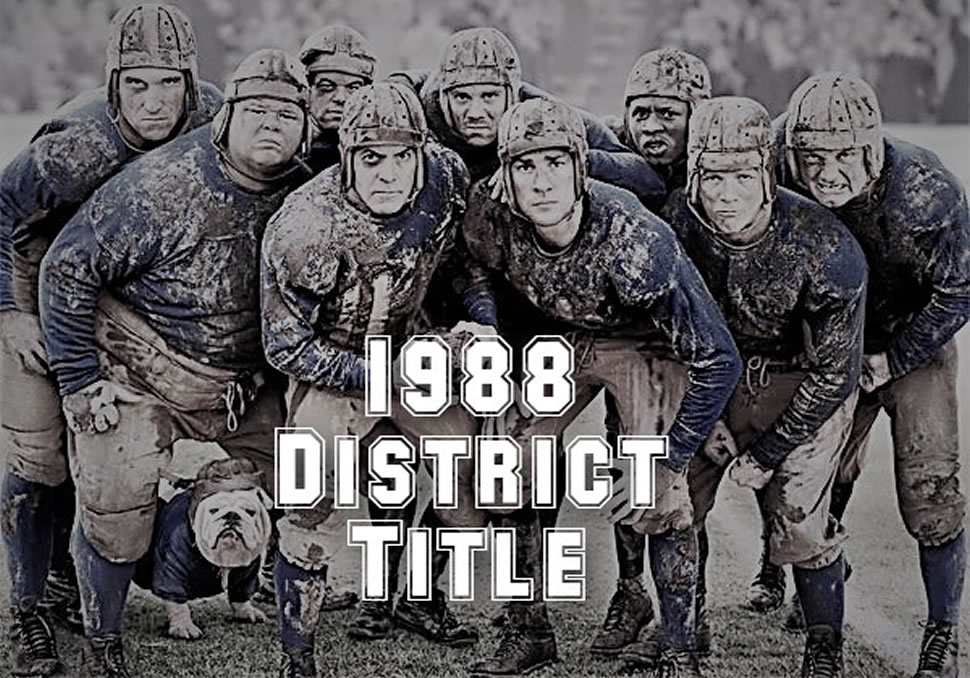 th Anniversary of First District Title
By: Beth Young | Selinsgrove Athletics | August 10, 2018
Hello All Football Alumni! Can you believe it has been 30 years since the 1988 team of Seals football players earned the 1st District Title?
If you were a part of that team, The Selinsgrove Boosters Club wants to recognize you at the Selinsgrove VS. Berwick game on Sept. 21 with no entrance fee at the gate for our 30th Anniversary team guests. We will have a section of bleachers reserved for the team to all sit together to watch the game and you will be recognized on the field before the kickoff to start the game.
We need to know who is coming so that we have enough space for all of you to sit together. Please RSVP below in the comments or you can contact Rodney Kantz @ 570-847-6116 or email Rod at rodsautomotive@verizon.net
We also need help getting the word out to all the players on the 1988 team. I am listing their names below. If you know them, please let them know and tag them in this post so they are aware of this special invitation so we can recognize them at the upcoming game against Berwick on Sept. 21.
Brian Stranko, David Stine, Michael Fullmer, Joseph Dauberman, Joseph Joe Kantz, Francis Newton III, James Grimace Holdren, Andrew Naugle, Mark Lori Smith, Scott Parker, Jeffrey Griggs, Eric Hoover, James Clinton Stettler (Andrea Teats please share with your brother), Timothy Kratzer, Michael Derk, Brent Shaffer, Douglas Cook, Douglas Pffenberger, Rodney Heintzelman, Chip Moll, Jonathan Kline, William Cheri Swineford, Travis Trey Baney, Scott Cindy Davis, Lincoln Kaufman, Chad Rice, Richard Reichenbach, Scot McGrath, Jason Romig, Scott Young, Mark Trump, Jeffrey Herrold, Jeremy Martina, Todd Hoffman, Jared Tish Brouse Showers, Kevin Dressler, Jason Hummel, Earl Hollenbach, James Straub, Scott Walter, Timothy Heimbach, William J. Jim Kadryna, Timothy Coleman, Lynn Klinger, Brian Eichenlaub, Steven Herbert, Jason Stuck
COACHES: William Scott, William Swartzlander, Mark Bricker, Terry Heintzelman, Dave Hess